House and Senate leaders have asked the Government Accountability Office (GAO) to provide multiple briefings to members of Congress on how the Office of Personnel Management (OPM) is going about implementing President Trump's controversial executive order to create a new "Schedule F" classification for Federal employees in policy-making positions.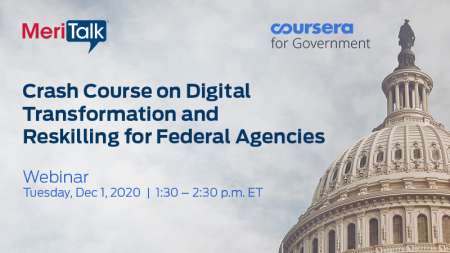 The order – which would make it easier to hire and fire Federal employees that become classified under Schedule F – has drawn fire from some in Congress for politicizing the Federal workforce, and legislation in both the House and Senate that would block OPM from implementing the executive order.
In a Nov. 23 letter to Gene Dodaro, Comptroller of the Currency and head of GAO, House Oversight and Reform Chairwoman Carolyn Maloney, D-N.Y., House Government Operations Subcommittee Chairman Gerry Connolly, D-Va., Sen. Gary Peters, D-Mich., and Sen. Tom Carper, D-Del., asked GAO to schedule five briefings for lawmakers through Feb. 15, 2021 to cover the status of the position reclassifications and OPM's progress on that work.
In particular, the members of Congress asked GAO to shed more light on: which Federal agencies have submitted requests to OPM for positions to be reclassified into Schedule F; the estimated number of positions approved for reclassification; and OPM's processes for reviewing and approving agency requests for the placement of positions into Schedule F.
The members of Congress said the executive order "contradicts 137 years of tradition and practice based on merit systems principles," would erode due process protections for civil service employees, and "make it easier for the Administration to fire qualified individuals who base their professional opinions on evidence, science, and analysis."
"The executive order could precipitate a mass exodus from the federal government at the end of every presidential administration, leaving federal agencies without deep institutional knowledge, expertise, experience, and the ability to develop and implement long-term policy strategies," they said. "It would be a critical loss for the American people."
Read More About