House Speaker Nancy Pelosi, D-Calif., on Tuesday released the Democratic roster for the Select Committee on the Modernization of Congress, which was created as part of a House Rules package adopted earlier this month when Democratic leadership took over in the House. Minority Leader Kevin McCarthy, R-Calif., has not yet named the committee's Republican members.
The new committee will "investigate, study, make findings, hold public hearings, and develop recommendations on modernizing Congress," according to the legislation. Specifically, committee is tasked with making recommendations on "(A) rules to promote a more modern and efficient Congress; (B) procedures, including the schedule and calendar; (C) policies to develop the next generation of leaders; (D) staff recruitment, diversity, retention, and compensation and benefits; (E) administrative efficiencies, including purchasing, travel, outside services, and shared administrative staff; (F) technology and innovation; and (G) the work of the House Commission on Congressional Mailing Standards."
Pelosi tapped Rep. Derek Kilmer, D-Wash., to chair the Committee, and Reps. Emanuel Cleaver, D-Mo., Suzan DelBene, D-Wash., Zoe Lofgren, D-Calif., Mark Pocan, D-Wis., and Mary Gay Scanlon, D-Pa., will also serve.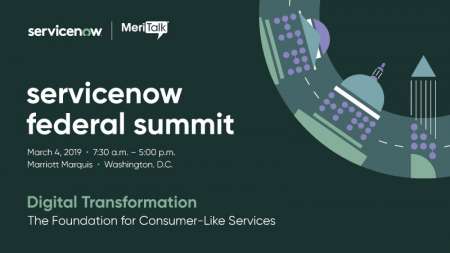 With the new committee's work getting underway, MeriTalk turned to private sector tech leaders to see if they had any advice for the legislators leading the modernization charge.
Bob Osborn, chief technology officer of Federal for ServiceNow, praised the Federal government's recent work on overhauling legacy systems and Federal IT, and praised the new committee as the next step in the Federal government's modernization journey.
"The establishment of the Select Committee on the Modernization of Congress marks yet another inflection point in the Federal government's digital transformation," Osborn said. He added that the new committee will help Congress deliver a "modern, consumer-like user experience of both Federal employees and American citizens."
Of course, the journey towards modernization is a long one. However, Claire Bailey, director of Federal, State and Local Solutions for Compuware, said that the first step in that journey is universal.
"Modernization, whether for Congress or any other entity, should begin with an assessment of what is working and what isn't, in key areas like technology," Bailey advised.
Bailey also said the committee needs to focus on the users of congressional IT systems and should ask themselves "What do [the users] need?  What do [the users] think can be improved?" On top of that, she said the committee should look into deploying an agile framework, including "key automation components to increase the velocity, quality, and efficiency in [the] digital service delivery architecture."
However, Congress can't stop with just deploying a new framework. Rather, the committee will need to "constantly survey and engage" those that Congress serves to ensure it is on "the right track and maximizing what works today while bringing to Congress the best service delivery models available in the technology industry today," she said.
Bailey also suggested that committee members should tap newer members of Congress for their thoughts on modernization.
"Talk to the new members," Bailey advised. "Survey them. Then, step back and identify the future desired state. Focus on transparency and ease of citizen and worker access to information and digital services. At the end of analysis, ensure you are responsive to both the citizens you are elected to serve and the dedicated workforce that works day in and day out to support Congressional efforts."
Osborn focused on the importance of bipartisanship when undertaking modernization efforts.
"The success of the Federal government's modernization efforts has largely been owed to the bipartisan collaboration of Congress, the administration, and agency leaders," he said. "As the Federal government enters a new phase of its digital transformation, I urge Committee members from both parties to work in harmony when crafting future IT policy."
Read More About