Federal CIO Clare Martorana today laid out her vision for civilian government-wide Federal IT improvements that match up broadly with many of the larger goals outlined in projects and spending priorities announced earlier this month for the recent $1 billion cash infusion into the Technology Modernization Fund (TMF).
In her first extended public policy address since taking over the Federal CIO position earlier this year, Martorana keyed in on themes of improving cybersecurity, modernizing Federal IT by moving on from legacy systems, improving citizen services, and taking an enterprise-wide approach to IT improvements.
On the last point, she emphasized several times that Federal agency CIOs often are working on very similar problems and fixes at their agencies, and can benefit greatly from a more collaborative approach that starts with the Federal CIO Council.
"There are best practices that all of us can share as a Federal CIO community," Martorana said. "I think that collaboration is really key to building out the playbooks and sharing those best practices so that everybody isn't starting from a blank piece of paper and trying to learn within their agencies because each agency is at a different level of maturity."
Highest Priorities
Regarding the CIO Council's very top priorities, Martorana put cybersecurity at the top of the list. "There is nothing more important right now that we are focused on," she said.
Below cybersecurity, she listed cross-governmental collaboration and expanding scalable services as other high priorities on the list.
IT Modernization Planning
Speaking at an AFFIRM virtual event, Martorana was asked whether the CIO Council that she leads was looking at crafting a new "holistic" IT modernization plan for Federal agencies, and she replied that the council began a process last week "trying to get to exactly that point."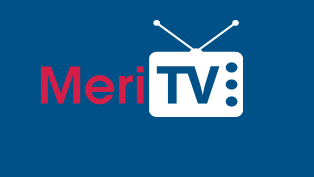 "We're all trying to solve the same problems, we all understand what the risks are, and the opportunities for us to both travel together as an enterprise but also … uniquely look at each agency's maturity level," she said.
She said the council is "just convening the working group to actually lean into this, so that's kind of step one … making sure that we have the right folks, with the level of interest at the table and participating, and then bringing the wider CIO Council together to convene around those ideas" and to "pressure test" ideas to determine if they "meet the moment."
During her remarks, the Federal CIO offered detailed explanations of her goals in several key areas.
Citizen Service Goals
"The way I think about the government is thinking every day about the American public and the experience that our customers expect in the 21st century," Martorana said, talking about the public's expectations for tech-enabled ease of service in their lives.
"Those are all expectations that the American public has applied to our government ecosystem," she said. "So we know that using data and design to build and deliver more secure digital solutions can really transform how the digital ecosystem works for all of our customers and our customers."
Further, she said "it's important that we think of that as an enterprise – that has been something that I have learned through my time at the U.S. Digital Service" and while CIO at the Office of Personnel Management (OPM).
"Modern government," she said, has to ensure "that these services are simple and effective, but also respectful of the needs of the users, [and] meeting the users where they are. So it's important also for us to think about our vision for this 21st-century customer experience and not leaving anyone behind."
"Think about a 360-degree omnichannel experience providing tools for all customers, no matter where they live or how they work," she continued. "But we have to be cognizant that we have urban and rural customers, we have young and old customers, we have some that are tech-savvy and some that are tech novices. We need to design and deliver our solutions to make sure that we are supporting people with all abilities and all states of mind."
"While our solutions are hopefully digital-first, they won't be digital-only," she pledged. "There are still going to be needs … for us to sometimes speak to a human to get the job done, or sometimes needs to fill out something in person, or on paper, and that's okay as we continue on this digital modernization journey."
21st Century Idea Act
Martorana also talked about the 21st Century IDEA Act, which requires the Federal government to improve digital services for citizens by, among other steps, modernizing the government's public-facing websites.  The measure became law in 2018, but implementation has been slow, according to some critics, because of a lack of guidance to Federal agencies.
She said the IDEA Act is "one of the really interesting tools that we have" to help speed improvements to digital services, especially when multiple Federal agencies are effectively sharing the same customers.
"It really provides a blueprint for the Federal government, it underscores the importance of these digital services … and helps identify our need to transform some of these very daunting and confusing paper-based processes into digital services, but again with a focus on making sure that we meet our users where they are from a customer experience perspective," she said.
She said OMB is working on specific guidance for Federal agencies on the IDEA Act, but did not offer a timetable.
TMF Process Update
Martorana recapped the call earlier this month for project funding requests solicited by TMF, reiterating that the highest priority projects include modernizing "high priority systems," public-facing digital services, cross-government collaboration, and scalable services, and "cybersecurity, which is always front and center."
"We are going to be working very collaboratively with agencies to see where their projects fit in these different priority areas," she said, adding, "we hope to be able to roll out some really high-impact projects that are helping us with our cybersecurity, which is a priority across our entire Federal enterprise, as well as getting to the work that many agencies have been undergoing for multiple years which is modernizing those high priority systems, and trying to roll out these high-impact public-facing digital services, and really working collaboratively."
Read More About