Esri has deployed the CrowdRescue Puerto Rico Infrastructure Map, which displays crowdsourced reports about damage from Hurricane Maria affecting the U.S. territory.
The map enables a visualization of closed roads, collapsed bridges, flooding, mudslides, areas where communication is unavailable, areas that don't have power, areas without drinking water, and areas with downed power lines.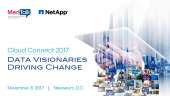 The effort relies on volunteers to stake out affected areas and log the data into the map. More than 150 new volunteers have been onboarded just in the last 24 hours, but more volunteers are needed, according to Esri.
"It is something we take seriously because we see how impactful it can be," said Ryan Lanclos, Esri's industry manager.
Esri's GIS mapping technology works remotely, using the cloud and easy-to-use applications. When designing these maps, Lanclos said that Esri considers what types of data need to be collected, who is using it and whether they have technical skills, and where the data points are located. The map of Puerto Rico is important to recovery efforts because of the lack of available communications systems, lack of power, and scope of the destruction.
Esri's technology relies on the affected population to enter their own observations into the map in order to take some of the strain off the first responders, who would need more time to go out and scout all of the affected locations.
"Using crowdsourcing gives a voice to the people affected," Lanclos said.
Since the map relies on the Internet, it can be difficult for parts of the island to access the information after the storm. However, volunteers can also communicate with people via text message to gather information on affected areas and enter the information when they can find an Internet connection.
"Communications are spotty," Lanclos said. "However, there is power on some parts of the island, but it is challenging."
Esri often works with locations that need immediate assistance through its Disaster Response Program. Cities that experience natural disasters can request assistance from Esri experts 24/7, during and after an event.
Lanclos said that part of what contributes to a successful disaster recovery program is planning before an emergency happens.
"It's about preparedness before the storm hits," Lanclos said. "Technology should be part of that conversation."
Lanclos said that since Esri has access to multiple data sets and mapping technology it was fairly easy to set up the map of Puerto Rico and it required little coding.
"It's partly about understanding how easy it is to deploy these solutions," Lanclos said.
Lanclos said that living in Houston and experiencing the aftermath of Hurricane Harvey made him understand the logistical challenges and other struggles that local officials and first responders have to face.
"It's just an honor to help those first responders in their mission," Lanclos said.
Read More About