The Department of Veterans Affairs (VA) will be under new management. The ouster of former secretary David Shulkin was a slow burn, not unlike the process to approve an Electronic Health Records (EHR) system that will satisfy the government's cybersecurity and interoperability demands.
Even as rumors and speculation regarding Shulkin swirled, the former Secretary was said to be pushing to get the $10 billion Cerner contract signed. He was unable to do so.
The $782 million provided for EHR modernization in the Omnibus falls short of the $1.2 billion requested. With Shulkin out, questions about the contract's status remain. Rollout of the Cerner EHR, and full integration between VA, private providers, and the Department of Defense, which uses the same system, would still have taken a full decade.
Just under that fog of controversy, other efforts to modernize the agency have continued.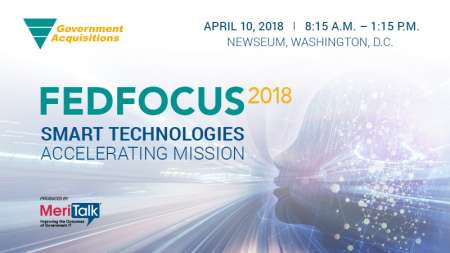 VA has received overall strong marks on the past three FITARA scorecards and is making sustained efforts to overhaul the agency's IT services, both internally, to its almost 400,000 employees, and externally, to millions of veterans and private community care providers.
VA launched a new web tool to help veterans manage their benefits claims appeals. Veterans can for the first time see their place in the queue, receive alerts about necessary steps and get estimates on appeals process timeframes.
"We've really doubled down on customer self-service tools," said Scott Blackburn, acting CIO for VA at last Tuesday's Congressional joint subcommittee hearing. "We are supporting priority efforts in the benefit space to include appeals modernization."
Blackburn says confidence in VA services has followed suit. In just over two years, he says veteran trust has risen 22 percent, from 47 percent in December 2015, to 69 percent today.
At the same time, commercial, off-the-shelf solutions are providing VA employees with better ways to get their jobs done more efficiently.
"Our new cloud-based software-as-a-service IT management tool will streamline internal processes and provide a better end-user experience for our employees, allowing them to focus on serving Veterans," Blackburn said.
VA is also recognizing that providing care includes a network much broader than the agency itself. Earlier this month, VA rolled out a new open application programming interface (API) platform, Lighthouse Lab, which is currently in beta.
The management platform will allow developers to build out apps on a standard set of APIs. It'll provide the opportunity to innovate in many of the areas touched on by VA services, whether it be healthcare, benefits, or memorial services. VA is calling Lighthouse "a radical departure from how people imagine a government bureaucracy to function." While the push for adoption of open APIs across the Federal government is well-documented, commitment to it still merits modernization plaudits.
"Lighthouse will be the API gateway that connects our disparate systems, allowing information exchange and innovation," Blackburn added. VA is also supporting the Lighthouse Lab effort by launching an Open API pledge to get healthcare providers on board with mapping health data to industry standards.
While the doors to VA are being opened to innovation, the agency isn't neglecting the security of its networks. IoT medical devices present inherent risks, but Blackburn says the agency has secured 92 percent of devices with vulnerabilities. On the identity management side, VA increased PIV enforcement from unprivileged users from 12 percent in 2016 to 91 percent and achieved 100 percent enforcement of two-factor authentication for privileged users.
It might be easy to overlook the logistical hurdles of steering a Federal agency employing hundreds of thousands and caring for millions. From a top leadership perspective down to those overseeing the disparate systems that keep it intact, it's a huge ask. Even with a management situation in flux, that the VA remains committed to leveraging new technologies for better outcomes is critical for its IT future.
Read More About