The Department of Veterans Affairs (VA) has made strides in increasing digital access to veteran healthcare data over the past year, from the launch of its new portal last November to its plans to expand telehealth services, and those efforts have shown measurable progress.
At today's CXO Health IT Modernization Tech Forum, VA Chief Technology Officer Charles Worthington said that last November the VA consolidated its fragmented online platforms onto one portal for its users to find all healthcare services on one site. These services include disability claims, education benefits, and even updating a mailing address.
Since launching the new portal, Worthington said, the VA for the first time had over a million people per month the portal, which he said was a high engagement number.
"We've seen double-digit increases in the usage of some of our key transactions," Worthington said. "Think [of the] healthcare application, for example, the year-over-year increase post-launch during the same period last year is up like over 30 percent, just because it's easier for people to get to the application."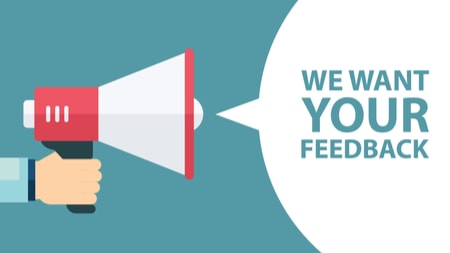 Dr. Neil Evans, chief of the VA's Office of Connected Care, talked more about the other digital healthcare projects the agency has worked on to improve its services for veterans. For instance, through the VA's secure messaging , which allow for encrypted communication between patients and providers, the department has seen more than 72 million emails exchanged between patients and providers.
Furthermore, telehealth has been a way the VA has made health services accessible to more veterans, particularly for those living in rural areas far from health centers. Last year, 13 percent of VA's patients accessed telehealth services with more than a million visits by video, Evans said. Some of the telehealth programs include a tick clinic in Pennsylvania, since Lyme Disease is prevalent in the state.
The VA is looking to expand its telehealth services and to make sure there isn't a digital gap in the quality of service that veterans receive. Evans said the VA has worked with Verizon, T Mobile, and Sprint, for example, so that veterans do not incur data charges when accessing telehealth through their video applications.
Many of the changes the VA will make within its own systems are heavily dependent on using DevOps strategies, which Worthington said will allow the VA to make more incremental adjustments at a lesser cost.
"We want to make individual changes much more incremental and small and therefore less risky," Worthington said. "A lot of these automation techniques make it possible to release things faster. So I look for a number of release success rates," he said.
As the VA continues to improve its platforms and services, Worthington and Evans both said the ultimate goal is to put more power in the hands of patients, providers, and commercial partners and to create an ecosystem that will support innovation across the health sector.
Read More About