The Department of Veterans Affairs this week appointed two veteran government IT leaders to key agency posts responsible for data sharing with the Defense Department and cybersecurity.
In two consecutive emails this week, obtained by MeriTalk, VA Chief Information Officer LaVerne Council announced Steve Schliesman will lead VA's Interagency Program Office and longtime NASA security executive Roopangi Kadakia will take over as the agency's new chief information security officer.
Both posts are high-profile positions that get a lot of attention on Capitol Hill and both are considered critical to VA's transformation efforts.
Established by Congress in 2011, VA's Interagency Program Office is responsible for leading VA's efforts to ensure health record interoperability with the Pentagon. The two agencies have been criticized in the past for their reluctance to cooperate on a common electronic health record system. The Pentagon awarded a $9 billion contract last year for the MHS Genesis system developed by Cerner, Leidos, and Accenture. VA, on the other hand, has been wrestling with developing a strategy for moving beyond VistA—the Veterans Health Information Systems and Technology Architecture. However, the two agencies have made significant progress on sharing veterans data during the past several years.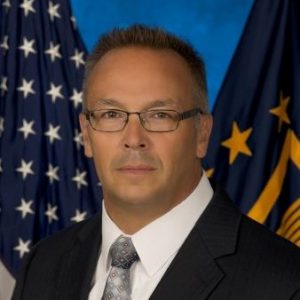 "Our focus on interoperability has never been sharper than it is right now, as DoD works to deploy their new system and we establish our path forward from the end of VistA 4 in 2018," wrote Council in a July 18 email to staff. The Interagency Program Office "is singularly responsible for ensuring veterans have seamless, immediate access to their data throughout their lives," she said. "VA needs a strong leader working with our team in the IPO, and today I am pleased to announce that Steve Schliesman will be that leader"
Schliesman is VA's former assistant deputy CIO for project management and product development, appointed to that position in 2014 by former VA CIO Stephen Warren. A veteran, Schliesman also brings years of experience managing some of the largest IT programs in the U.S. Army.
"Our relationship with DoD is more positive and collaborative than it has ever been. Steve's leadership and his commitment will bring us even closer to our shared vision," Council wrote. "Steve has shared with some of us that he spent his formative years in the Army building soldiers, and he is now committing the second half of his career to caring for them."
Kadakia takes over as VA CISO on July 24, according to Council. Her appointment comes at a critical time for VA, as the agency battles to eliminate material weaknesses in its cybersecurity programs and begins to act on its new Enterprise Cybersecurity Strategy.
"As we prepare for our next sprint toward our transformation goals, Ms. Kadakia's unique experience will help us eliminate IT as a material weakness for VA, safeguard our employees' and veterans' data, move some of our own systems to the cloud, and strengthen security and oversight of our IT assets, systems, and applications, all while ensuring all employees have the privileges and resources they need to perform their jobs," Council wrote in an email Tuesday.
Prior to working at NASA, Kadakia served in CISO roles at the International Finance Corporation (IFC) and the Department of Homeland Security's Science and Technology organization.
Read More About