The 107 conferees assigned to hash out the differences between the House and Senate-passed semiconductor manufacturing, innovation, and competition bills met for the first time May 12 to officially kick off the conferencing process and begin to stake out their priorities for the final bill.
Sen. Maria Cantwell, D-Wash., chair of the Senate Commerce, Science, and Transportation Committee led the hearing, which marks the first step in a potentially long and arduous legislative process that is expected to take at least a few weeks and possibly more.
While there is broad support for the relatively quick passage of final legislation, a firm timeline for that process remains difficult to predict. One conferee said the hope is to get a bill signed by Memorial Day, May 30,  while another targeted July 4.
Consensus on Goals, Work on Details
Both the Senate-passed United States Innovation and Competition Act (USICA) and the House-passed America Creating Opportunities for Manufacturing, Pre-Eminence in Technology, and Economic Strength (COMPETES) Act contain $52 billion in funding to boost domestic semiconductor manufacturing. Both bills enjoy general consensus on goals, but many other details of the legislation still need to be worked out to produce a unified version of the bill that will then be voted on by both the House and Senate.
Referencing the Soviet Union's 1957 launch of the first artificial Earth satellite, Sen. Cantwell said, "I believe this is a Sputnik moment, where it is clear to Americans that we are falling behind on innovation, and we can't risk falling further behind."
"Let's roll up our sleeves, strengthen America's supply chains, help drive down costs for Americans, and reinvigorate manufacturing here at home," Sen. Cantwell continued in her opening statement. "That is what we need to do to ensure the next 100 years of global leadership and to build things right here in the United States of America."
Both the House and Senate bills would invest in the National Science Foundation and domestic research and development, and aim to position the U.S. to remain a leader in innovation and push back on China's growing influence in the technology and manufacturing spheres.
"The 21st century will be shaped largely by the results of the strategic competition between the United States and China," Sen. Roger Wicker, R-Miss., ranking member of the Senate Commerce committee, said. "This conference committee can help place the United States into an advantageous position by reconciling the differences during the Senate-passed U.S. Innovation and Competition Act and the House-passed American COMPETES Act."
The hearing marked the fulfillment of a November promise to conference the differences between USICA and House alternative legislation. The House originally passed a pair of alternative bills that were eventually folded into America COMPETES Act along with other legislation coming from the House Committee on Science, Space, and Technology.
STEM Focus
Rep. Eddie Bernice Johnson, D-Texas, who chairs the House Science, Space, and Science Committee, joined the May 12 conference virtually while recovering from knee surgery, but expressed her confidence in the process and placed an emphasis on the need to bolster the U.S. science, technology, engineering, and math (STEM) workforce.
"With this legislation, we can usher in a bold and prosperous future for American science and innovation and maintain our international competitiveness," Rep. Johnson said. "We can build clean energy solutions that address the climate crisis, reinforce our national security and enhance our semiconductor research and manufacturing capabilities, create jobs, and so much more."
"We can also take historic and much-needed action to build a strong and diverse STEM workforce, enacting legislation that will ensure that we are able to make use of all the brainpower and talent we have in this great nation," she said. "Our work here is critical to ensuring the U.S. has the resources to compete globally for many years to come."
Senate Republicans are expecting that the conference process will yield concessions from their House colleagues in order to craft a bill that can ultimately gain wide bipartisan support in both chambers.
Cyber Priorities
Sen. Rob Portman, the ranking member on the Senate Homeland Security and Governmental Affairs Committee, noted that USICA – which passed with bipartisan support in the Senate – already represents a compromise with the chamber's Democrats, Republicans, and the White House, and received 68 votes in the Senate.
Sen. Portman also stressed the importance of protecting the nation's research and intellectual property from theft.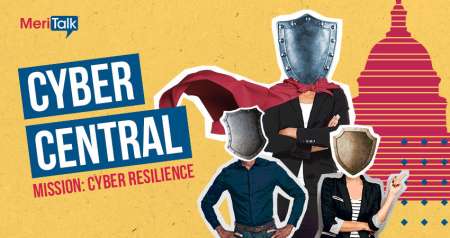 "We've got to remember that the goal of this overall effort, of course, is to improve our country's competitiveness, especially with regard to China," the senator said. "To do that, we must not only invest in research and innovation, which I support, but we've got to protect that taxpayer-funded research and intellectual property from being stolen by our competitors and used against us."
"Given the current realities, without such protections, I believe any conference report with significant increased levels of federal funding for research would be a huge giveaway to Beijing," Portman added.
In addition to insisting the final legislation includes incentives to boost semiconductor production, Senate conferees were instructed to campaign for $8 billion contained in the America COMPETES Act for a Green Climate Fund to be stripped out of the bill, and reappropriated to the Defense Advanced Research Projects Agency.
Read More About