The U.S. Department of Agriculture (USDA) is seeking a cloud-based Common Enterprise Loan Origination and Servicing (CELOS) platform.
USDA said its Rural Development mission area is dealing with increased customer demand for its loan and grant programs, so it is looking to automate tasks and better use online tools to communicate with customers and partners, as well as equip its IT staff with the information and agility to meet the requirements of its business stakeholders.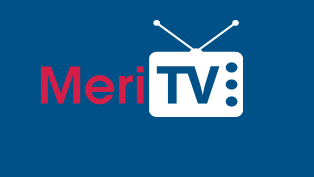 In a Beta.Sam.gov sources sought posting, the USDA said the platform must provide industry-standard forms, data sets, and data definitions utilizing low-code/no-code solutions. Additionally, the preferred solution will include the use of Commercial-off-the-Shelf (COTS) / Government-off-the-Shelf (GOTS) products, Data as a Service (DaaS), Platform as a Service (PaaS), and Software as a Service (SaaS).
The solution must also be cloud-based and FedRAMP compliant, or it must be FedRAMP ready and capable of achieving compliance within six months of the award with sponsorship. Vendors will be required to provide an overview of their FedRAMP readiness level.
The primary objectives for this Rural Development-wide integrated solution initiative are:
"Improved support for citizen beneficiaries – Capability to apply electronically for loans and grants and view application status on-line;
Reduced program delivery risks – Ensure fair and consistent treatment of all applicants;
Improved support for [Rural Development] staff – Intuitive, powerful systems for field staff;
Agility and flexibility – Rapid rollout of new and changed programs;
Enhanced program and portfolio visibility – Improved decision support;
Data Single Source – Reliable, accurate data, and improved confidence; and
Reduced maintenance complexity – Substantially streamline loan, guarantee, and grant application procedures."
USDA delved into the mission of the Rural Development team and highlighted the need for modernization.
"The unique loan and grant processes that [Rural Development] agencies use to support mission priorities were developed over a long period, leading to a large number of disparate systems and processes," USDA explained on Beta.Sam.gov. "Because these systems and processes are program-specific, they duplicate functions rather than integrate them and often contain redundant and conflicting data. As a result, [Rural Development] spends a large portion of its annual IT budget to maintain the current portfolio of loan processing, accounting, project tracking, and supporting systems. It is becoming increasingly difficult for [Rural Development] and USDA to achieve mission goals with the existing disparate loan systems, aging infrastructure, and IT architecture."
Responses are due by March 19, 2021.
Read More About