Kombucha tea is moving off of Whole Foods shelves and into the U.S. Army's research and development labs.
The Army said that Kombucha tea, a popular fermented beverage, is inspiring researchers to develop a new way to generate tough and functional materials using a mixture of bacteria and yeast similar to the kombucha mother – known as a SCOBY – used to ferment tea.
Using the SCOBY and Army funding, engineers at the Massachusetts Institute of Technology (MIT) and Imperial College London produced cellulose embedded with enzymes that can be used for a variety of functions, including sensing environmental pollutants and self-healing materials. Additionally, researchers found that they can incorporate yeast into the cellulose. This would create living materials that soldiers could use to purify water in the field or make smart packaging materials that can detect damage.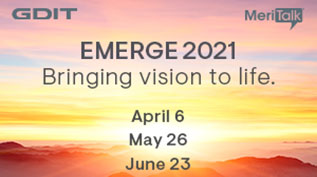 "This work provides insights into how synthetic biology approaches can harness the design of biotic-abiotic interfaces with biological organization over multiple length scales," said Dawanne Poree, program manager at the Army Research Laboratory's Research Office (ARO). "This is important to the Army as this can lead to new materials with potential applications in microbial fuel cells, sense and respond systems, and self-reporting and self-repairing materials."
Researchers at MIT and the Imperial College London used a lab-created yeast strain, which they combined with a specific strain of bacteria. This combination allowed for easy genetic modification and the production of large quantities of cellulose. Because they used a lab-created yeast strain, researchers could engineer cells to do any of the things that lab yeast can do, such as producing enzymes that glow in the dark, or sensing pollutants or pathogens in the environment. The yeast can also be programmed to break down pollutants or pathogens after detecting them. The Army said this is "highly relevant to Army for chemical/biological defense applications."
"Our community believes that living materials could provide the most effective sensing of chem/bio warfare agents, especially those of unknown genetics and chemistry," said Jim Burgess Institute for Soldier Nanotechnologies program manager for ARO.
Read More About