Symantec announced that it would be hosting a challenge for higher education IT and security employees to "engage in a real-life scenario cyber competition" during National Cyber Security Awareness Month in October.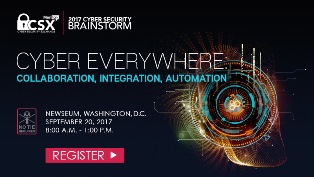 "This challenge will allow your staff to earn continued education credits and uniquely develop their skills by getting them to think like an adversary," wrote Symantec's state, local, K–12, and higher education marketing manager, Megan Imbert, and director of product marketing and cybersecurity services, Brandy Markey, in a blog post about the challenge.
The challenge aims to help participants understand the five stages of a cyberattack–reconnaissance, incursion, discovery, capture and exfiltration–by placing them in the adversary's shoes to learn about offensive cybersecurity.
"Points are awarded based on obtaining flags and entering them into the scoring system," wrote Imbert and Markey. "Using hints will lower a team's score, but offers participants a learning opportunity and enables them to progress through the scenario. Winning teams will be announced at the EDUCAUSE Annual Conference in Philadelphia."
The event, which takes place Oct. 19-20, is free, and each higher education institution can register up to three teams of four people for the challenge.
Read More About