The United States Patent and Trademark Office (USPTO) and the National Inventors Hall of Fame held a STEM camp this month to teach children to develop questions, collect data, draw conclusions, and apply new knowledge while tackling hands-on challenges.
The camp hosted students from kindergarten through sixth grade. The camp's curriculum also teaches children about the role of patents and trademarks in innovation.
Camp Invention has been hosted annually every year since 1990 and is currently held at more than 1,400 sites in 50 states.
The students create product ideas and build prototypes using real tools found in everyday devices. They also thought about how they could brand and market their products and how they would protect their items by applying for a patent and trademark.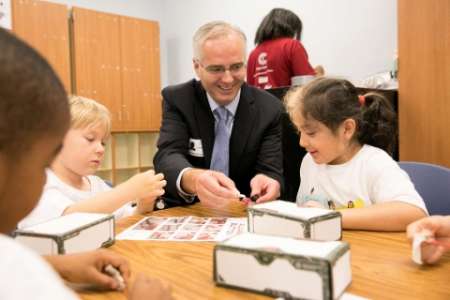 Joe Matal, performing the functions and duties of the Under Secretary of Commerce for Intellectual Property and Director of the USPTO, visited the section of Camp Invention that was held in Hyattsville, Md.
"I was inspired by their enthusiasm and inventive thinking," Matal said in a blog post. "Camp Invention is unique because it provides an exciting environment with no wrong answers, a chance to brainstorm with peers and an opportunity to build confidence in the natural ability to dream and create."
Students participate in activities such as learning about terraforming exoplanets, building air cannons, exploring circuits and electronics, and presenting their inventions to mock investors. National Inventor Hall of Fame inductees come up with new challenges for the campers to experience every year.
Each year, one Camp Invention student is selected to attend the National Inventors Hall of Fame Induction Ceremony in Washington, D.C.  This year, the winner was Mya Sewell, 9, of Grayson, Ga.
Sewell said she wants to be a scientist or inventor because it gives her "the freedom to experiment with things without anybody telling me what to do."
"Through the USPTO's partnerships with youth programs, such as Camp Invention and Collegiate Inventors, we hope to inspire future innovators and encourage creativity and problem-solving skills to enable the next generation to achieve the American Dream," Matal said.
Read More About