A challenge many Federal managers face as they embark on IT modernization initiatives is how to identify and strategically prioritize systems for IT modernization in a way that helps them further their mission.
A common thread running through many Federal agencies–and the commercial sector as well–is that there is one major system (or systems) that everyone agrees is in dire need of modernization or an upgrade, and that is much too important to fail–even temporarily.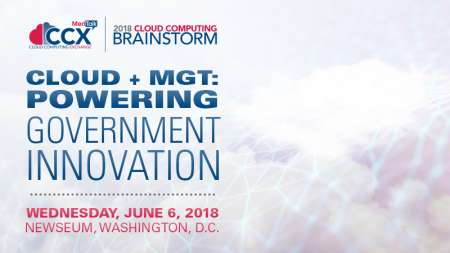 The challenge organizations face is "how do they risk taking something offline long enough to make meaningful changes in how it operates," said Dan Roche, public sector vice president at Sapient Consulting, which helps Federal agencies and businesses modernize their IT infrastructures.
According to Roche, the first thing agency managers need to do is update their enterprise and strategic roadmaps to include modernization goals. "The enterprise roadmap upfront is critical to define how much an agency wants to bite off when it comes to modernization," he added. It's the first thing Sapient, which put out a Four Step Process for IT Modernization guide, would recommend any organization do before money is spent, or any systems are taken offline.
The roadmap is where agencies can define their goals and what modernization means to them–is it transitioning to cloud infrastructures, upgrading from paper-based processes, or really revolutionizing how the organization and workforce operates?
At this juncture, agencies must look at resources to determine whether they have the right skillsets to assess and build business cases for modernization efforts, Roche noted. And project managers can draw up plans to address any gaps. Project managers will be key to making sure that resources are in place to execute other phases of the modernization process. Technical and business stakeholders are brought in from the outset to make sure that all the user experiences are considered in the roadmap.
After the roadmap, the next phase is an objective analysis of the current state of an agency's systems, prioritizing candidates for modernization and aligning them with the roadmap. Project management will be essential to provide systematic planning and coordination.
At the Federal level, agency CIOs should be working with their chief financial officers and senior privacy officials in consultation with the Office of Management and Budget (OMB) to determine which of their systems will be prioritized for modernization, and identifying strategies to reallocate resources appropriately, according to the President's Report on IT Modernization.
"Agencies should consider evaluating ongoing and planned acquisitions that further develop or enhance legacy IT systems identified that need modernization to ensure consistency with broader IT strategies" that are outlined in the report it says.
Agencies should also emphasize reprioritizing funds, and should consider "cut and invest" strategies that reallocate funding from obsolete legacy IT systems to modern technologies, cloud solutions, and shared services, using agile development practices and the best practices within GSA's Unified Shared Services' Modernization and Migration Management Framework, the report states.
To that end, agency managers must build a modernization profile that will help in establishing the business case for the effort, said Roche. According to the Sapient modernization guide, this will require "an exploration of the current landscape of technologies and tools, the creation of a notational future-state for the solution, the modeling of benefits and costs, and an assessment of execution ability."
By establishing a modernization roadmap, agencies will have an opportunity to do an objective review of their organization, and its business goals and IT assets, that will help define common short, medium, and long-term goals for modernization, Roche said.
Join MeriTalk on May 23 to discuss how roadmap strategies can be a key factor for modernization success.
Read More About