Ret. Army Gen. Lloyd Austin, President Joe Biden's nominee for Defense Secretary, faced a barrage of cybersecurity questions during his Jan. 19 confirmation hearing before the Senate Armed Services Committee.
Austin was a somewhat controversial pick because he would require a waiver from both houses of Congress to serve as DoD Secretary due to a law requiring DoD secretaries to be out of uniform for at least seven years intended to ensure civilian control of the Armed Forces. Austin retired from the military in 2016. During the hearing, Austin looked to assuage the lawmakers' concerns.
"If confirmed, I will carry out the mission of the Department of Defense, always with the goal to deter war and ensure our nation's security, and I will uphold the principle of civilian control of the military, as intended," he said. "I would not be here, asking for your support, if I felt I was unable or unwilling to question people with whom I once served and operations I once led, or too afraid to speak my mind to you or to the president."
As part of his written response to lawmakers' questions ahead of the hearing, Austin said stressed how critical cybersecurity is for not only the Department of Defense (DoD) but the Federal government at large.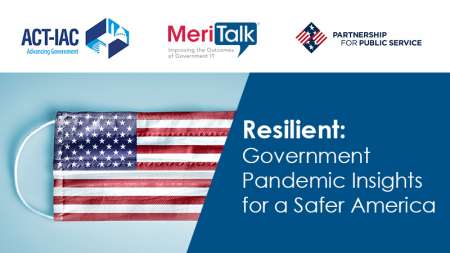 "We must elevate cybersecurity as an imperative across the government in order to defend the American people and U.S. critical infrastructure," Austin wrote. "Additionally, the government must continue to strengthen its partnership with the private sector to foster greater information sharing and collaboration."
In his written responses he also said he is in favor of the DoD's proactive actions against threats from China and Russia, which he says are conducting "malicious cyber campaigns to erode U.S. military advantages, threaten our infrastructure, and reduce our economic prosperity."
During the hearing, he continued to praise the Pentagon's proactive actions. "Having an offensive capability that we're able to use, I think, is really important. I applaud the efforts that have been made in the past," Austin said. "In these endeavors, speed matters."
Sen. Richard Blumenthal, D-Conn., used part of his questioning period to drill down on Austin's plan if confirmed. Blumenthal asked Austin to commit to "conducting a top-down review of our cyber operations, including DOD's posture and structure" and "making our adversaries pay a price" for cyberattacks.
"You have my commitment that I will conduct that review," Austin said. "I think that there is a review ongoing now to really ascertain what transpired. I'll join that if confirmed in stride and I really look forward to understanding with clarity what really happened."
When discussing the recent cyberattack on the SolarWinds' Orion platform, which is believed to be Russian in origin – Austin said that if Russia is actually to blame "I think Russia should be held accountable. That's my personal belief."
While he did receive bipartisan praise during the hearing, lawmakers on both sides of the aisle have expressed concerns over granting the waiver needed. The committee did not vote on whether to grant the waiver during the Jan. 19 hearing, but intends to meet again on Jan. 21 for further consideration.
Read More About