With IoT devices exploding in popularity and use in recent years, Reps. Suzan DelBene, D-Wash., and John Katko, R-N.Y., reintroduced a bill that would direct the Federal Communications Commission (FCC) to collect data from devices that connect to the Internet to ensure there is enough spectrum capacity.
The bill, titled the IoT Readiness Act, would require the FCC to collect and maintain data on the expected growth of IoT devices and devices that use 5G networks to determine if the amount of electromagnetic spectrum available is enough to meet expected use.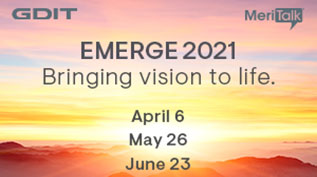 "The explosion in use of IoT devices by families and businesses means we need to ensure we have enough spectrum available to accommodate this growing technology. This bipartisan legislation would require the FCC to assess current spectrum supply and determine how much spectrum is necessary to meet the demands of IoT growth in the future," DelBene said in a press release.
"I believe it is time for the FCC to include Congress in the spectrum planning conversation. The United States can't afford to wait around while other countries are implementing IoT readiness plans," DelBene continued.
The portion of the electromagnetic spectrum that is home to 5G networks and that IoT devices utilize is a limited resource. South Korea, one of the countries DelBene references in the release, is planning to double its available 5G spectrum by 2026.
"Our nation's networks must be prepared to handle advanced levels of usage as household connectivity demand expands," Katko said. "The Internet of Things Readiness Act enables the Federal Communications Commission to study the amount of spectrum required to satisfy current and future consumer demand."
DelBene and Katko, who co-chair the Internet of Things Caucus, first introduced a version of this legislation in the 116th Congress, but it was not advanced. The FCC's current position is the agency will issue more spectrum when necessary.
Read More About