The innovations of the Internet of Things (IoT) can only improve health care in rural America once there is complete broadband access and adoption.
Michael Adcock, executive director of the Telehealth Center University of Mississippi Medical Center, said that the center has achieved success with remote patient monitoring. The center conducted a study using patients with diabetes. The study subjects showed a marked decrease in blood glucose, early recognition of diabetes-related eye disease, reduced travel to see specialists, and no diabetes-related hospitalizations or emergency room visits. This study saved more than $300,000 in the first 100 patients over six months.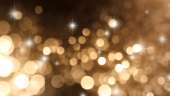 "Bringing this technology into the home requires access to reliable broadband coverage," Adcock said at a Senate Commerce, Science, and Transportation Committee hearing on Nov. 7. "The benefits of telehealth are not available to patients without access to high-speed Internet across America. As technology and health care services expand to meet patients where they live, broadband coverage must improve to make this care accessible."
Thirty-nine percent of rural Americans lack access to broadband, according to the Federal Communications Commission. This hinders rural patients from receiving the best health care.
Angela Siefer, director of the National Digital Inclusion Alliance, said that the United States needs a cohesive and funded Federal broadband access and adoption strategy. When Siefer's father was diagnosed with chronic obstructive pulmonary disease, he was given a device that measured his vitals in real time and sent the data to a nurse who monitored and analyzed the information.
"That device, a precursor of the IoT, saved my dad's life multiple times," Siefer said. "It bought my family time with him. And it allowed him to live at home. That would not have been possible without an Internet connection."
Michael Terzich is the chief administrative officer of Zebra Technologies, which uses Enterprise Asset Intelligence (EAI) to enable businesses to track critical assets within their operations and know exactly what they are, where they are, and their condition so they can make quick decisions.
"With the right IoT solution, health care professionals can integrate with Electronic Health Record (EHR) systems, minimizing medication and laboratory errors, while maximizing patient safety and improving the quality of care," Terzich said.
Sen. Brian Schatz, D-Hawaii, said that he visited a Hawaii health center that helps patients manage diabetes remotely and connect with specialists online. Schatz introduced Connect for Health Act, which would expand the use of telehealth and remote patient monitoring services in Medicare.
Schatz said that barriers to telehealth include the broadband gap, the cost of physical infrastructure for broadband, and the gap in broadband adoption. Some consumers don't adopt broadband even though they have access to the technology because of high costs and lack of digital literacy.
"Right now not everybody is able to take advantage of IoT," Schatz said.
Read More About