Kiran Ahuja, President Biden's nominee to head the Office of Personnel Management (OPM), committed at a Senate Homeland Security and Governmental Affairs Committee confirmation hearing today to work with legislators on proposals to improve cybersecurity.
Committee Chairman Gary Peters, D-Mich., noted that he reintroduced the Federal Rotational Cyber Workforce Program Act earlier this month, and asked if Ahuja if she'd be willing to work on proposals like that, and to make them a priority for OPM.
"I very much appreciate the work that you've been doing around cyber talent. I think it's an important issue and I definitely commit to working with you in this committee on those issues," said Ahuja.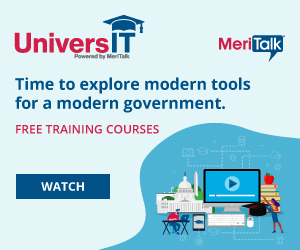 Ahuja, who served as OPM Chief of Staff from 2015 to 2017, was also asked what she would do in her capacity as Director of OPM to avoid data breaches like the one that occurred in 2015 when she was with the agency.
"I think one thing that we incorporated that I would continue to do, if confirmed, is to be hyper vigilant around cyberattacks," said Ahuja.
"At the time we set up a fairly responsive cyber incident response system, my understanding is that still rates as the best in government," she said. "I also think to be focused on IT leadership, having the skills within that office, and I also think a pathway to IT modernization is going to help us really manage some of the challenges with keeping this up."
The committee adjourned without moving the nomination forward to a full Senate vote.
Read More About