The Office of the Director of National Intelligence (ODNI) warned in an April 13 report that the United States and its allies face "a diverse array" of threats to national security, including increased cyber threats from adversaries.
The 2021 Annual Threat Assessment of the U.S. Intelligence Community says China, Russia, Iran, and North Korea all "have demonstrated the capability and intent to advance their interests at the expense of the United States and its allies, despite the pandemic." When it comes to cybersecurity, the ODNI said it's most concerned about these four countries.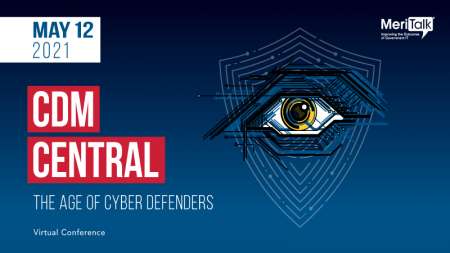 "Foreign states use cyber operations to steal information, influence populations, and damage industry, including physical and digital critical infrastructure. Although an increasing number of countries and nonstate actors have these capabilities, we remain most concerned about Russia, China, Iran, and North Korea," the report says. "Many skilled foreign cybercriminals targeting the United States maintain mutually beneficial relationships with these and other countries that offer them safe haven or benefit from their activity."
The 27-page report flags China as "a near-peer competitor" in its "push for global power." As China is enhancing its cyber capabilities, the United States and its allies are put in increased danger of cyberattacks.
"We assess that China presents a prolific and effective cyber-espionage threat, possesses substantial cyber-attack capabilities, and presents a growing influence threat," the report says. "China's cyber pursuits and proliferation of related technologies increase the threats of cyberattacks against the US homeland, suppression of US web content that Beijing views as threatening to its internal ideological control, and the expansion of technology-driven authoritarianism around the world."
The report also predicts that "Russia will remain a top cyber threat as it refines and employs its espionage, influence, and attack capabilities."
Iran was also flagged as a cyber threat and according to the report, its "expertise and willingness to conduct aggressive cyber operations make it a significant threat to the security of US and allied networks and data. Iran has the ability to conduct attacks on critical infrastructure, as well as to conduct influence and espionage activities."
As for North Korea, the report said it "poses a growing espionage, theft, and attack threat."
The report said the U.S. Intelligence Community will continue to monitor and assess threats from these countries as part of ongoing efforts.
"The American people should know as much as possible about the threats facing our nation and what their intelligence agencies are doing to protect them," Director of National Intelligence Avril Haines said in a statement. "This report provides transparency to Congress and our nation's citizens with the aim of bolstering trust in our work and institutions."
Read More About