As the National Security Agency (NSA) looks to stand up its Cybersecurity Directorate on Oct. 1, its new director, Anne Neuberger, highlighted the directorate's mission and goals – particularly a mission of unification and collaboration – at the Billington Cybersecurity Summit on Sept. 4.
There are three pillars of the directorate's work, Neuberger said, which are to unify, focus on the core problems of cybersecurity, and enhance collaboration with partners with other agencies, industry, and international partners.
"We want to deepen the collaboration between our threat analysis community, our vulnerability assessment community, and our mitigation community, and – most importantly – the people in this community," Neuberger said to the summit attendees, adding that she wants to "bring those communities together and deepen that and focus them on cybersecurity outcomes."
To enhance collaboration with NSA partners, Neuberger added that she will accomplish this by accelerating the sharing of unclassified information that will help those collaborators identify and address threats quickly.
"When we share threat information at the unclassified level, it needs to [have] more context," she said. "What are the overall goals of the actor? How do they pull together? … We want to change from those more tactical elements being shared to some pictures that help cybersecurity individuals who work the mission each day use that information for better impact."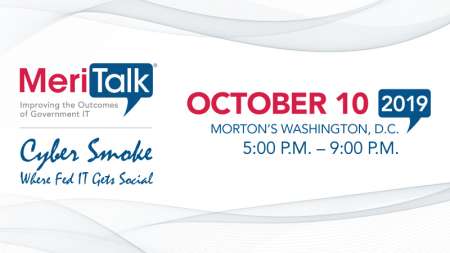 Neuberger said that this approach is one the new directorate will take in helping agencies like the Cybersecurity and Infrastructure Security Agency (CISA) achieve their goal of defending the 2020 elections – a mission that CISA Director Christopher Krebs said is critical to the agency's activities last month.
Ransomware – which state and local governments have struggled with particularly recently – is another area that the directorate will tackle.
Neuberger's stress on partnership in achieving quick incident response, protection, and mitigation, echoed the comments of other defense and intelligence officials at the summit. Army Cyber Command Commanding General Stephen Fogarty said that accelerating capability development in the partnerships his command maintains are key and that U.S. Cyber Command Commander Paul Nakasone has told him to "enable partners and act" to achieve his mission.
FBI Deputy Assistant Director of Cyber Readiness Tonya Ugoretz also said that most of the FBI's and U.S. adversaries' concerns are in "private hands, so we need to have those relationships there to protect and respond." She added that companies also have unique information about malicious activity, so collaboration is key for the FBI to tackle national cybersecurity concerns.
"We, as General Fogarty described, are so intertwined with each other in terms of how we support each other, enable each other's operations and share intelligence, that we really are looking ecosystem-wide how we can make sure we have parity in our partnerships. We're not all going to be the same size, we're not all going to have the same level of workforce and other resources, but we need to make sure that as a whole, we're strong where we need to be."
Read More About