Machine learning innovation is kicking into high gear. Investment in this field and data science increased 9.3 percent in 2016 to $2.4 billion, according to Gartner. On top of that, the Federal government is increasing its focus on machine learning, with the MGT Act, Technology Modernization Fund, and the President's Management Agenda all supporting transformation efforts.  And the promise hinges around turning the Federal government's massive amounts of data into actionable intelligence–helping to improve operational efficiency, decision making, and service delivery.
The IT Modernization Puzzle
Cameron Chehreh, CTO and VP of Pre-Sales Engineering for Dell EMC Federal, explained that machine learning both requires IT modernization and that new applications will provide significant benefits from that modernization.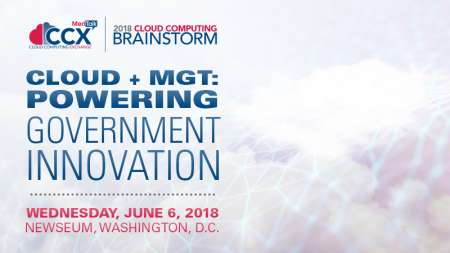 "It's a technology that depends on IT modernization," he said. "In order to fully appreciate machine learning's benefits, agencies need modern infrastructure that can handle large quantities of data. At the same time, it also has the ability to help improve IT infrastructure. Machine learning can help optimize workload data placement based on storage system algorithms, identifying greater IT efficiencies."
Just deploying machine learning isn't enough. Feds need to make sure their IT infrastructure supports and enables the new paradigm.
"Federal agencies must shift from a tools approach to a standards-based integrated security platform that enables automation," said Chris Townsend, vice president, Federal, Symantec. "This will allow agencies to take advantage of the tremendous strides in machine learning and AI to respond to threats across the entire security continuum."
Data Deluge
"Data, people, and process must also be addressed," Gartner said in a recent report. "Data science and machine-learning approaches require increasingly accurate data to build models representative of the real world."
Using machine learning means managing massive amounts of data–agencies must make sure they can handle the new workloads. Agencies also need to understand that not all data is created equal.
While agencies have access to large amounts of data, not all of it is "clean"–meaning data that is free from corrupt, inaccurate, or incomplete records. Agencies need data scientists that can prepare data for machine learning–but getting that staff in place is easier said than done.
There may be light at the end of the tunnel.
"An important goal of machine learning work," said Thomas Dietterich, founding president of the International Machine Learning Society, "is to make machine learning techniques usable by people with little or no formal training in machine learning."
Next-Gen Cybersecurity
"Machine learning has the potential to empower a more intelligent approach to cybersecurity, one that can evolve quickly at the pace cybercriminals evolve their approaches," Chehreh said.
A strong cybersecurity posture also requires keeping up with basic cyber hygiene tasks. Machine learning tools can automate basic cyber hygiene tasks, including patch and system updates. The result is stronger security with less manual effort.
Deploying machine learning solutions doesn't mean the Federal government is immune from attack.
"AI and machine learning will help, but there are no silver bullets," Townsend said regarding the new technology assisting in the battle against insider threats. "There are many agencies not using technologies available today that would considerably help reduce insider threat risk."
As AI approaches break out of the labs and into production environments, they'll drag the shortcomings of geriatric infrastructure into the light of day. Uncle Sam's infrastructure bears little resemblance to shiny super computers and lightning networks. Time for machines to learn in the school of hard knocks.
Read More About