The Department of Homeland Security's (DHS) Immigration and Customs Enforcement (ICE) Enforcement and Removal Operations (ERO) organization is looking to upgrade its IT architecture by consolidating its IT systems into a single architecture on the ServiceNow platform.
In a request for information (RFI), ERO said that a prime contractor or their subcontractor must hold a current ServiceNow Elite certification status, and provide "experienced ServiceNow personnel to perform service and support for the continued operations, maintenance, and enhancement of the systems, subsystems, databases, applications and web services for the CMD [Custody Management Division] IT Architecture Upgrade during the contract period."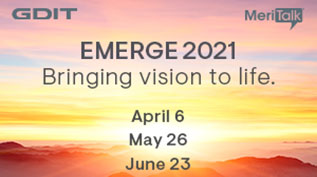 The decision to consolidate IT systems into a singular data system comes on the recommendation of the Government Accountability Office (GAO), which stated that ICE should upgrade the architecture and utilize a case management system that can manage workflows.
"The objective of the ERO IT upgrade Agile Software Development and Tier 3 Software Support Services is to obtain the full range of technical services required to support the ERO modernization architecture and upgrade efforts," the RFI says. Major goals are to "Bring efficiencies the ATD [Alternatives to Detention] lifecycle, and ensure continuity of efficient ERO operations after applications are deployed to the Production environment," it says.
The vendor will need to deliver innovative, proven ServiceNow technology, along with other software solutions needed by ICE to be developed in a test-driven approach to provide the agency with highly effective applications. Additionally, the contractor should make use of emerging technologies, including: AI, machine learning, and robotics process automation.
The contract is for one year, with two one-year add-on options. Responses to the RFI are due by June 18, with questions on the RFI due by June 17.
Read More About