Federal leaders agreed on Feb. 24 at a virtual conference organized by FCW that while implementing the Federal government's Identity, Credential, and Access Management (ICAM) framework can be difficult, ICAM is the key to the government's digital transformation.
"Identity management authentication – that's the first opportunity to impress and succeed when you're out there trying to get new recruits to join the United States Air Force. We need to represent a powerful digital Air Force, and it starts with ICAM," said Jason Howe, chief technology officer and chief cloud architect in the A1 CIO support unit for the Air Force.
On implementing the ICAM framework, Howe said "it's hard, but it's worth it," and the Air Force has "airmen that deserve better. And we intend to deliver better."
When adhering to the ICAM framework, Howe said the Air Force has faced a variety of challenges, including realizing that relevant data was not always what they hoped it would be. Howe said it was difficult "to rip that data out of a program manager's hands and explain to them the value to the enterprise versus their program, but it had to be done."
In order to combat the difficulty of implementing ICAM, the General Services Administration (GSA) provides guidance and playbooks for agencies to help guide them in their implementation process, according to Nandini Diamond, the director of Identity Assurance & Trusted Access Division at the Office of Governmentwide Policy at GSA.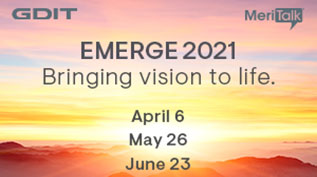 "At GSA FICAM we published guidance whose primary audience is eight federal government agencies. We offer that guidance so as to offer a consistent and trackable, repeatable way to implement enterprise identity within their agency," Diamond said.
India Donald, functional manager for the Federal PKI management authority at GSA, said the agency developed its guidance by asking other agencies what their pressure points were when implementing ICAM. However, she said GSA welcomes any feedback to let the agency know if it is "on the right track," in addressing these ICAM challenges.
"By all means, I encourage folks to go out and look [at GSA's guidance]," Donald said. "We're very open to suggestions and feedback because this is for you all. This is for agencies and mission partners – it's not just for us."
Read More About