Editor's Note: This story has been updated.
Rep. Will Hurd, R-Texas, said that he expects his Modernizing Government Technology (MGT) Act to pass the Senate within the next week as an add-on to the Senate's 2018 National Defense Authorization Act (NDAA) deliberations.
"It's going to be put on the NDAA of the Senate this week and it's going to be put into law," said Hurd at the Billington CyberSecurity Summit on Sept. 13.
Though MGT passed the House with bipartisan support in May and was introduced on the Senate floor, the bill had yet to go through Senate Homeland Security and Government Affairs committee markup before Congress broke for summer session.
Hurd said that the idea and support for the bill stemmed from a reaction to the poor way government currently purchases IT.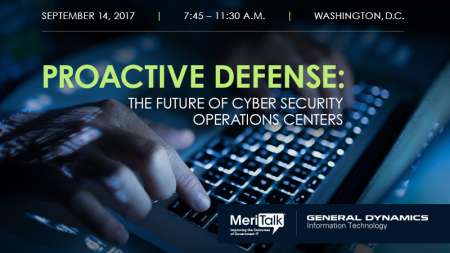 "We also realized that buying IT goods and services in the Federal government is pretty silly," said Hurd, criticizing the fact that agencies must use all of their IT funding for the year or risk losing it. "That is an insane way to purchase things to defend our digital infrastructure, and that's why we introduced the Modernizing Government Technology Act that says if a Federal CIO saves money by modernizing their digital infrastructure–let's say a CIO transitions to the cloud–that savings they realize can be put into a working capital fund for that CIO to have access for three years."
According to a source familiar with the situation, MGT has not yet been officially added to the NDAA Manager's Amendment due to last-minute edits. However, the window for adding to that amendment may not be completely closed, according to the source, and the bill still stands a shot of inclusion before final votes.
Should the bill make it through this week's NDAA deliberations, it stands a good chance of being signed into law, as the bill's contents have received outspoken support from the administration.
"That is something that we've been really pushing from an Office of Management and Budget (OMB) standpoint for all the reasons that he described," said Acting OMB CISO Grant Schneider. "We have to have systems in the government that are easier to defend, easier to operate, cheaper to defend, and cheaper to operate. We spend about 80 percent of our IT expenditures right now on maintaining old stuff or maintaining current stuff, some of it might not be that old. We have to be able to tap into those dollars, we've got to be able to make investments. The MGT Act is going to help us, we think, make significant strides forward, assuming that it does indeed pass."
Schneider added that IT modernization is especially important for cybersecurity purposes, and lines up with goals in the May Cybersecurity Executive Order.
"We've got to stay ahead of the curve on next-generation technology," said Hurd. "Everybody talks about machine learning and artificial intelligence. But are we adopting it into the Federal government at a fast enough speed?"
Hurd explained that Russia is perfecting its electronic and cyber warfare capabilities in Eastern Ukriane and will likely turn those technologies against adversaries like the U.S.
"If we don't think this is important enough, Vladimir Putin said it best […] when he said whoever wins the arms race in artificial intelligence, they're going to rule the day. And I agree with that," said Hurd. "We've got to be prepared and we've got to be on the cutting edge. That means basic research. That means introducing technology that's proverbially two guys and two gals in a garage that have some new thing. So how do we get that into the Federal government quicker in order to defend our infrastructure?"
Read More About