Controlling cloud costs in today's hybrid and multi-cloud environments can be a challenge for many Federal technology managers after a migration or cloud-native application deployment. There are so many variables to consider, from operational to contracts and licensing issues, that if the process is not well managed costs can spiral out of control.
Storage and compute prices are dropping in infrastructure-as-a-service cloud platforms. However, as tech managers stand up their cloud environments, the challenge is how to optimize that infrastructure. Their agencies should not be running more capacity than is needed or fail to shutdown unused cloud instances and workspaces. They shouldn't have poor-performing applications driving up cloud costs.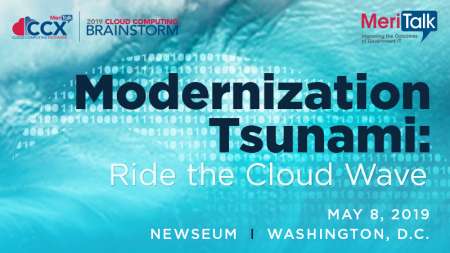 "All these things can spiral out of control quickly if they are not managed well. A lot of agencies, as they move to the cloud are novices–for good reasons–at forecasting the costs," said Dan Tucker, vice president at Booz Allen Hamilton, who leads the company's Digital Platform capability team.
Consequently, organizations need to implement the appropriate processes and tools to help their information technology management and infrastructure teams effectively keep track of IT and cloud costs, said Ed Anderson, research vice president and distinguished analyst of cloud services with Gartner.
Often, when organizations move traditional applications to the cloud, tech teams make assumptions about the resources needed to support the application based upon how it ran in the previous environment. In almost every case, in such a scenario, the organization is overprovisioning resources for the application. "Anything moved to the cloud should be modeled in advance, so you know what you need," Anderson said. "Once it is in the cloud environment, you should spend time optimizing it to align it to the capabilities of the cloud which [the workloads] are in."
Cost Optimization Tools
There are cloud provider tools and third-party management tools that can aid tech managers in getting rid of unused resources, right-size cloud instances, and automate turn-on and shut-off controls. Amazon Web Services (AWS), Google, Microsoft, and other cloud providers offer tools that can put a threshold on spending, Anderson noted. They are flexible, allowing tech managers to categorize spending by user accounts, by organizations, or by business projects, to ensure that an agency or division is staying within its spending parameters.
The cloud providers' native services help with monitoring of their specific cloud environments. A range of third-party management tools has emerged to address multi-cloud infrastructures, as well.
"When you get into a hybrid or multi-cloud infrastructure, then you start seeing these platforms or offerings that provide a more effective pane of glass such as CloudCheckr, ParkMyCloud, and RightScale," Booz Allen's Tucker said. "Some of these tools are effective at helping you understand your costs and forecast because an agency [manager] might not be thinking about what is needed for sandboxes, testing, pre-production, and production environments."
The tools generally take a baseline of an organization's Input/Output (I/O) and storage needs. If the I/O, storage needs, or network traffic is increased by a certain degree, then the tools will forecast the impact on resources and costs. The cloud forecasting and a portion of the cloud native services have some machine learning capability. As a result, the tools can detect if there are unused drives or multiple snapshots of the same drive, Tucker noted.
Being able to better forecast resource usage and future cost will help agencies take advantage of volume discounts as well, Anderson said. Cloud providers give organizations sizeable discounts if they commit to a certain level of spending. Sometimes that comes in the form of a prepayment. For instance, the organization commits to pay a set amount, maybe $1 million for one or three years. Sometimes discounts are given via "reserved instances," which means committing to use a certain instance type.
Tech managers run the risk of either committing too many or too few resources, and if they underuse it, they lose money. "If I commit to a million dollars of spending and only use $800,000, the other $200,000 just disappears," Anderson said. "You do have to be really good at forecasting to take advantage of those programs."
A best practice for cost management and optimization is having a good understanding of what your resource requirements are going to be and take advantage of these prepayment programs to get a lower price for these services, Anderson said. "To do this effectively, you must have a good understanding of what you are using today and be able to forecast what your usage is in the future," he said.
Getting a handle on current cloud usage and spending will go a long way in helping Federal managers avoid overspending and incurring unexpected costs after a migration or cloud-native deployment.
Read More About