The Biden-Harris transition team confirmed late Monday that General Services Administration (GSA) Administrator Emily Murphy has officially ascertained President-Elect Joe Biden and Vice-President-Elect Kamala Harris as the apparent winners of the 2020 presidential election.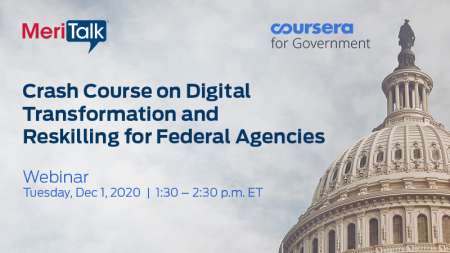 That judgement by GSA's Murphy allows the Biden-Harris team to begin its federally funded and facilitated presidential transition efforts. The funding includes $6.3 million of appropriations and $1 million for orientation and other services, along with office space and access to current Federal personnel.
"This final decision is a definitive administrative action to formally begin the transition process with federal agencies," said Yohannes Abraham, Biden-Harris Transition Executive Director in announcing Murphy's action.
"Today's decision is a needed step to begin tackling the challenges facing our nation, including getting the pandemic under control and our economy back on track," Abraham said. "In the days ahead, transition officials will begin meeting with federal officials to discuss the pandemic response, have a full accounting of our national security interests, and gain complete understanding of the Trump administration's efforts to hollow out government agencies."
In a Twitter posting, President Trump thanked Murphy for "her steadfast dedication and loyalty to our country." He continued, "She has been harassed, threatened, and abused – and I do not want to see this happen to her, her family, or employees of GSA."
The President, who has alleged voting improprieties in several states and is continuing legal actions in that regard, added, "Our case STRONGLY continues, we will keep up the good fight, and I believe we will prevail!"
"Nevertheless, in the best interest of our Country, I am recommending that Emily and her team do what needs to be done with regard to initial protocols, and have told my team to do the same," President Trump said.
Max Stier, president of the Partnership for Public Service, commented, "Unfortunately, every day lost to the delayed ascertainment was a missed opportunity for the outgoing administration to help President-elect Joe Biden prepare to meet our country's greatest challenges. The good news is that the president-elect and his team are the most prepared and best equipped of any incoming administration in recent memory."
Dave Marchick, director of the Center for Presidential Transition at the Partnership for Public Service, commented, "President-elect Joe Biden and his team have already started their transition work, demonstrating skill, experience and purpose. Now they can continue with the full support of the United States government."
"Fortunately, federal career civil servants have done an outstanding job preparing for this year's transition by producing fact-based information on critical agency issues and by designating acting officials who will lead agency operations until new political appointees are confirmed. They now need space to do their jobs," he said.
According a document prepared by Partnership for Public Service, GSA clearance to begin the transition gives the Biden-Harris team access to 17 agencies with intelligence responsibilities, and Federal agency transition coordinators and succession plans. It also allows the Justice Department to begin the final steps on security clearances necessary for the Biden-Harris transition effort.
Read More About