Renewed focus on empowerment, communications, and flexibility are among the top management lessons learned at General Dynamics Information Technology (GDIT) in eight months navigating the coronavirus pandemic, GDIT President Amy Gilliland said this week.
Speaking at GDIT's Women + Technology event on Oct. 29, Gilliland first gave credit to the "grit, determination, and perseverance" of the company's employees for "rising to the moment" of the public health crisis. "I see every day that our leaders have grown from this," she said.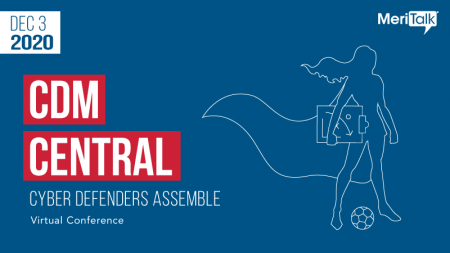 Among the top pandemic lessons, Gilliland said, is "we learned that we can be much more flexible with employees than we ever thought imaginable."
"That means not just when an employee does their work, but where they do their work," she said. "We have learned we can create really good business outcomes for our company and our customers" amid the dislocation of a pandemic, and pledged "that kind of flexibility will persevere."
"Another thing that we have had to rely on is empowering our leaders," Gilliland said at the Women + Technology event produced in association with MeriTalk.
"COVID accelerated an already fast pace in our dynamic industry, so the decisiveness and agility that is required to operate in our markets is even faster than it was just seven months ago," she said. "That means that our employees and our leaders need to be informed and empowered to make decisions, and not wait for information to come to them, or to pass something up a bureaucratic chain."
"We were are able to lean in and empower our leaders, because we have a culture that's built on trust," she emphasized. "So we'll continue to focus on making sure that our leaders have what they need to make decisions."
Hand in hand with empowerment, Gilliland said, is the uniquely human element that defines the best kind of leadership.
"You cannot underestimate the value of empathy and empathetic leadership, particularly in this unprecedented and difficult time," she said. "We're all dealing with something … But we encouraged our leaders to be present and involved and out front."
"And that means teaching employees, and giving them examples of how you handle customer relationships in a virtual environment, how you coach your employees, and how you innovate in a virtual environment," she said. "And all the while, our leaders are figuring this out simultaneously with their employees. That kind of empathetic leadership – where we are meeting our employees where they are – helps them focus on serving their customers. That's been really important and I think that we have learned a lot from that as a team."
Tying all of that together is the value of honest and creative communication, Gilliland said.
"We made a decision early on to communicate often," she said. "We didn't have all the answers, but … there was some solace that came from the fact that we would provide information when we had it. We used multiple mediums – podcasts, written messages, videos – so employees could access it in different ways."
"When I think about the last seven months, that communication helped us to address not just COVID issues, but also the huge social unrest issues in our country," Gilliland said. "It was really important to me to use that communication to come out early, and make sure that our 30,000 employees know that GDIT is an inclusive place, and that we all have a role in making it so."
She continued, "It opened up some pretty difficult conversations, but that's the kind of company we want to be where we can have those conversations, so that we can get to that place we want, where GDIT is super inclusive. Because of these sorts of things, we can take the silver lining from COVID and come out not just stronger, but better."
Read More About