The Government Accountability Office (GAO) updated its Technology Assessment (TA) Design Handbook to include more recently published literature, recent GAO team experiences, and submitted comments from external experts and the public.
Per GAO, the Technology Assessment Design Handbook is meant to give GAO staff and other users tools and guidance when designing technology assessments. It identifies three key design stages of TA Design, including: determining the scope, developing initial design, and implementing the design.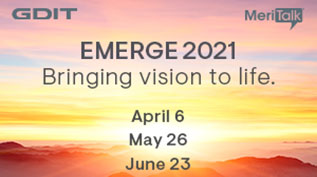 This update is to the handbook published in December 2019. Additionally, the published literature and submitted comments that are the basis for the update were submitted between Dec. 2019 and Dec. 2020.
"We found that GAO TAs can use a variety of design approaches and methods," said GAO. "The handbook includes TA design and methodology examples, along with example objectives commonly found in GAO TAs, such as: describe a technology, assess opportunities and challenges of a technology, and assess policy implications or options."
The handbook also identifies four general categories of challenges. Those challenges include:
"Ensuring that the design and implementation of TAs result in useful products for Congress and other policymakers;
Determining the policy objective and measuring potential effects;
Researching and communicating complicated issues; and
Engaging relevant stakeholders."
Read More About