Former Federal Chief Information Officer (CIO) Tony Scott has joined the law firm Squire Patton Boggs as a senior data privacy and cybersecurity adviser, the firm announced.
"Tony's broad IT experience in both the private and public sectors is unmatched and we are delighted to welcome him to the firm," said Robin Campbell, co-chair of the firm's global Data Privacy & Cybersecurity Practice. "His insight into the data protection and cybersecurity policy landscape from his time as the government's CIO and private sector will be of substantial benefit to our clients, as will his on-the-ground experience spanning many different sectors."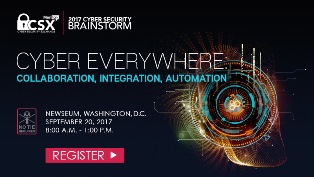 During his time in the Federal government, Scott oversaw major Obama-era tech initiatives, such as the 30-day cyber sprints that took place across agencies in 2015. Scott was also a vocal champion of establishing a $3.1 billion IT Modernization fund for agencies to draw from to fuel modernization projects. Establishment of that fund was ultimately unsuccessful, though a bill introduced by Rep. Will Hurd, R-Texas, that passed the house would implement a much smaller $250 million fund.
Scott indicated in June 2016 that he would be interested in staying on as the Federal CIO across the administration change, but was not asked to return under the Trump administration. The president has yet to name a permanent Federal CIO.
"I was drawn to Squire Patton Boggs' Public Policy credentials and all-star international Data Privacy & Cybersecurity team and how they work together to benefit clients with forward-looking advice," said Scott. "From my time in industry as well as the Federal government, I can attest to the importance of being both prepared to deal with any incidents that might arise as well as staying attuned to the shifting regulatory and public policy levers. I look forward to sharing these insights with our clients and supporting my new colleagues across the firm."
Read More About