The first FITARA scorecard (Scorecard 6.0) of 2018 is out, adding a new category to track Federal agency progress on the Modernizing Government Technology (MGT) Act.
The initial scores in the category are a mixed bag, but scorecard improvements in the expansion of CIO authorities could signal that agencies are turning an eye toward some of government's most pressing IT modernization priorities.
Scorecard 6.0–the sixth such grade sheet issued by the House Oversight and Government Reform Committee (OGR) since 2015–shows another period of net grade-point loss, with agencies hit harder than ever. The committee marked down six agencies in the fifth scorecard issued in November 2017; this year the number of declining grades ballooned to 11.
Multiple legislative and policy hooks–FITARA, MGT, and presidential guidance like the IT Executive Order–have aimed to put the impetus on agencies to adopt better cyber hygiene and improve IT leadership.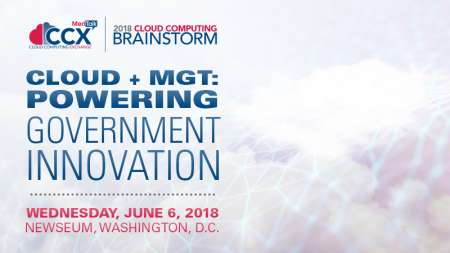 There are reasons to believe that progress is coming.
Scorecard 6.0, for the first time, evaluated agencies' MGT progress. Across the 24 CFO Act agencies, OGR says progress has been middling. No A-grades were on the board in the MGT category, just three B's, 12 C's, six D's, and three F's.
It's important to note that MGT project proposals funded under the Technology Modernization Fund are still in progress, and none of the awarded agencies have been formally announced.
Under the new MGT scoring categories, most of the agencies are passing the class based on the first exam. But more progress on the revolving capital funds, and perhaps tangible and demonstrable savings, will be needed to get everyone on the honor roll.
One of the chief concerns driven home by FITARA, the IT EO, and even more proposed legislation in Congress, is strengthening authority for CIOs. It's come into even brighter focus now that the White House's new IT EO has declared CIO empowerment essential to its vision for government IT.
It's also an area where agencies seem to be taking notice. According to Scorecard 6.0, 15 agencies now have their CIOs reporting directly to a Secretary or Deputy Secretary, up from 12 in the previous scorecard. Similarly, 15 agencies have been awarded A's in their CIOs' ability to demonstrate incremental improvements to their software investments.
The Department of Transportation (DoT), having never achieved a grade higher than D+ and having been given an F+ grade late last year, jumped two letter grades to a C+ in the latest scorecard.
The requirement under the MEGABYTE Act for agencies to produce comprehensive software licensing inventories had been a persistent problem in previous scorecards, but signs of improvement were seen in Scorecard 6.0, as a total of eight agencies were judged to have complete inventories–up from six agencies in Scorecard 5.0.
Data Center Optimization Initiatives gradings also showed modest improvement, with one more agency–the National Science Foundation–earning an A.
While the top-line results of Scorecard 6.0 can be seen as grim, a deeper dive shows reasons for more optimism.
We will be looking to department CIOs, including new DoD CIO Dana Deasy, and Dave Powner, director of IT issues at the Government Accountability Office, for more insight into possible improvements at tomorrow's hearing of the committee's information technology and government operations subcommittees.
Perhaps DoD's participation in the hearing indicates willingness to play harder within FITARA moving forward–or perhaps this is an opportunity for OGR to take DoD to the woodshed?
The hearing is scheduled to begin at 10:30 a.m.
Read More About