The National Treasury Employees Union (NTEU) found that Federal employees overwhelmingly support continued telework after the pandemic, and believe that their productivity has increased while teleworking over the past 14 months.
NTEU represents 150,000 Federal employees in 34 different departments and agencies. In a recent survey of 13,800 union members, 93.8 percent said that they would like to keep the option of teleworking to a greater degree than pre-pandemic levels.
Additionally, 48.8 percent of those surveyed said that their productivity increased a lot while teleworking.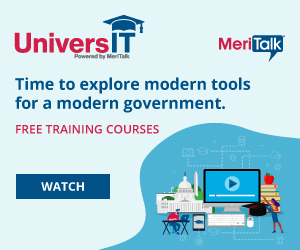 "First and foremost, telework saved lives. Coronavirus would have devastated the federal workforce even more if agencies hadn't closed buildings and sent employees home with laptops," NTEU National President Tony Reardon said in a statement. "But more than one year into this crisis, we can draw another important conclusion about telework: it works."
Feds who took the survey overwhelmingly agreed that telework saves time by cutting out commuting (95.7 percent), and that they saved money by not commuting (89.1 percent). Additional benefits identified include: better work/life balance; learning new job skills and/or communication technologies; reduced stress levels; and allowing time to care for family members.
"Maximum telework should forever be a go-to strategy during any type of public health emergency, because it allows government services to continue without endangering the employees," said Reardon.
Read More About