The Federal CIO Council's State of Federal Information Technology report, released Jan. 19, stated that Federal agencies spent more than $2 billion on cloud computing services in fiscal year 2016. Rob Stein, vice president of Public Sector for NetApp, said that amount will increase this year.
Stein said the Federal government's acquisition barriers are one reason widespread cloud adoption has been slow; however, he said cloud spending will ultimately increase in 2017. Stein will speak at MeriTalk's Cloud Computing Caucus Advisory Group Hillversation on Feb. 8.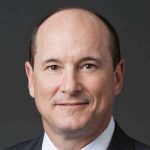 "There's no question the spending is going to go up as agencies become more confident with security," Stein said. "Cloud spending is a whole different thing than normal IT spending."
Federal agencies have expressed reluctance to move sensitive information to the cloud. While many of them use the cloud for basic email functions, most do not trust it to contain mission-critical information.
President Donald Trump was expected to issue an executive order on cybersecurity Jan. 31, but its release has been delayed. Stein said there are some foundational capabilities agencies should be mindful of, such as frequently backing up data.
"We need a foundation of data protection," Stein said.
Federal agencies can gain confidence in the cloud through data management strategies and maintaining control of the data, Stein said. Controlling data means agencies can move freely among Amazon, Azure, and on-premise services.
"We truly believe agencies need to have data management strategies. They need to figure out how to maintain control of data," Stein said. "What's really going to pick up the pace is when mission-critical information is on the cloud."
Many agencies will grow more comfortable with the idea of putting some of their official data "next to the cloud" rather than in the public cloud, Stein said. He explained that, through this method, agencies put their important information in a place with various security certifications that still has high-speed connections.
Another major trend involves agencies paying for services monthly as they are rendered on site. According to Stein, agencies usually pay their cloud providers monthly fees, and will increasingly do the same for their on-premise service providers.
He also said a complete move to cloud-based services is unlikely; agencies will mix and match what services they want on the cloud and what they want on-premise.
"At the end of the day, not everybody is going to the cloud," Stein said. "It'll be a hybrid environment."
Read More About