Federal CISO Grant Schneider said today he is hopeful that the Office of Management and Budget (OMB) will release the official version of its long-awaited Trusted Internet Connections (TIC) 3.0 policy within the next two weeks.
Speaking at the Billington Cybersecurity Summit, Schneider said, "We are about to update our TIC policy . . . hopefully in a couple weeks."
A draft version of TIC 3.0 issued in Dec. 2018 aims to remove barriers to cloud and modernized technology adoption by Federal agencies, ensure that the TIC initiative remains agile, and streamline and automate verification processes.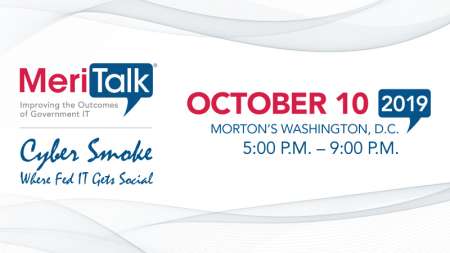 Sean Connelly, senior cybersecurity architect at the Department of Homeland Security's Cybersecurity and Infrastructure Security Agency, previewed the official policy at a MeriTalk event in May, and said he thought the draft version was "pretty much" how the official policy would be.
The updated policy will provide new TIC use cases which should allow for the Federal government to add new ways for agencies to connect outside of the traditional methods of a Trusted Internet Connection Access Provider (TICAP) or Managed Trusted Internet Protocol Services (MTIPS).
Read More About