The sustained use of legacy IT systems in the Federal government presents a variety of challenges, including missed opportunities and a need for the modernization of agency cultures, Fed IT experts told Senate members today.
"The greatest challenge presented to us today are agency and department cultures. They must recognize that IT modernization is part of the path forward for the United States government to quickly and securely deliver new or better-quality services to the American public," former NASA CIO, Renee P. Wynn, said during a hearing of the Homeland Security & Governmental Affairs' Subcommittee on Emerging Threats and Spending Oversight. "This needs to be done with a positive customer experience. And finally, it must be delivered in a way that improves national security."
The hearing witnesses all agreed that agency culture change is needed to modernize IT systems, but they also agreed legacy IT systems represent several missed opportunities within the Federal government.
"We're missing opportunities across the board: opportunities to secure our systems, opportunities to entice people with new and innovative skills into government, opportunities to serve the citizens of the country," former Department of Energy CIO, Max Everett, said. "It's not just the money, it's the culture, it's so many of these things that we're missing out on, these missed opportunities that we could get simply by doing some basic modernization of systems."
Sen. Maggie Hassan, D-N.H., brought attention to the fact that of the nearly $90 billion spent on Federal IT investments and operations last year, one-third of that total – about $29 billion – was spent on maintaining legacy IT systems. However, Hassan said the actual cost is estimated to be much higher when legacy IT's negative effects on security, delivery of services, and customer experience are taken into account.
"I hope that agencies will work to reduce their reliance on costly legacy IT systems, in partnership with Congress, the Biden administration, and industry stakeholders," Hassan said. "What are agencies waiting for? What's holding them back from realizing significant cost savings, increasing security, and providing greater customer service delivery through reducing their reliance on legacy IT?"
Kevin Walsh, director of information technology and cybersecurity at the Government Accountability Office (GAO) said the Technology Modernization Fund (TMF) allows agencies to "shortcut the budget cycle" to implement IT modernization, but it's not a perfect system.
"The disadvantage to the TMF is that it is linked to spending and cost savings. There are times where we need to modernize systems, and they will not save money," Walsh warned. "Modernization is not just about cost savings, it's about better services to our citizens, privacy, security – cost savings can be a part of it, but there's a lot more to this decision than just the money."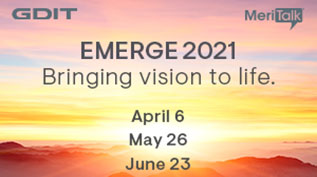 Nevertheless, the witnesses agreed that modernizing legacy IT systems will save money in the long run. Everett said he is "such a proponent of TMF" and that while the missed opportunities of IT modernization "disappoint" him, "it also excites me because we've gotten new resources," such as the TMF.
"We've got the attention of Congress and other folks, we've got some really good new opportunities right now, and everyone has seen the value that IT can bring to life and to meeting challenges just after this last year of dealing with COVID," Everett said. "There's so many things we're able to do because of technology. I think there's a unique time of recognition of that and so I would love to see that progress, not pause but accelerate in 2021."
Read More About