Federal officials stressed the need to view IT modernization as a continuous effort, rather than a buy- and-forget process, on Feb. 8 at the Resiliency Colloquium organized by MeriTalk, ACT-IAC, and the Partnership for Public Service, who partnered on the Resilient report issued earlier this month.
During a panel discussion about how to make agency tech more resilient, officials focused on the need for upkeep of these IT systems to make sure agencies are prepared for the next big shift.
"Resiliency in IT modernization needs to be treated like a marathon and not a sprint," Department of Labor CIO Gundeep Ahluwalia said at the conference. "When something happens, 'Oh my god, can we do something this weekend?' I think while we all find a way to do something over the weekend, we should stop treating it like that," he said.
When it's undertaken correctly, modernization is a "continuous process," he said, adding, "run it like a marathon, and you will be resilient from an IT perspective."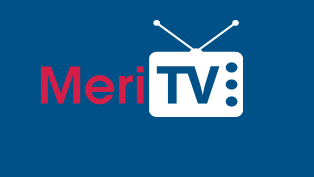 While modernizing IT systems was a major focus of the panel, officials also spoke about the importance of making sure agencies are utilizing cloud services in the correct ways.
"There was a time if you recall when people would say, 'I don't want my data in the cloud, I'm afraid,'" Dorothy Aronson, CIO for the National Science Foundation, said. "The world has changed completely. But so now sometimes people will say I want this in the cloud, and you have to really decide if that's the right thing to do."
Ahluwalia also noted the importance of not immediately thinking about lowering the price and instead focusing on how the technology is scalable to the mission objective.
"I usually give them the analogy that it probably will never cost you less," Ahluwalia said. "The reason is when I used to get that one bar from Giant … it used to cost me $1. But now I get this big bag [of bars] from Costco, and I'm eating 15 of them in a day, which I probably shouldn't be. But overall, it's costing me more. Now, per bar, my cost has gone down.
"Yes, we should be more efficient and pursue cost, lower costs, there is nothing wrong with that, but I think that's the wrong place to start a discussion," Ahluwalia continued. "I think the discussion needs to be focused on 'how can I achieve more in a secure manner?'"
Overall, the panelists reinforced that IT modernization and resilience is no easy task and that there will likely be bumps in the road. But the lessons learned along the journey will make Fed IT more resilient going forward, they said.
"Prepare for failure. Practice. Be ready," counseled Aronson. "There will be surprises, there will be things that we can't do. And there will be things that won't work. And … as leaders that's not going to demoralize us, that's going to keep us going," she said.
"That's part of the experience of life is to just prepare for that failure or that surprise, in a way where it doesn't matter what happens, we're going to keep going," she continued. "We're going to make it through, and then blast ahead … It may work out, it may not. You know, we're going to make it through together. We have in the CIO community a huge group of people that are friends. We can learn from each other and help each other."
Read More About