MeriTalk recently sat down with Kurt Steege, Chief Technology Officer at ThunderCat Technology, to discuss how Federal IT leaders can support a remote workforce, wherever they are. Steege shares how the government can optimize workloads, support applications and data, and manage increased networking capacity and security needs – all remotely.
MeriTalk: Government is now more than six months into operating in a maximum telework posture. What are some of the challenges Federal IT leaders have been facing as they support the remote workforce?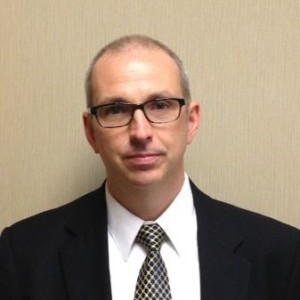 Steege: Civilian agency investments in modern infrastructure and applications have yielded an 800 percent increase in telework capacity, allowing many agencies to migrate 80-95 percent of their workforces to telework. From my perspective, Federal IT leaders have faced challenges that fit into a few broad categories.
Few agencies, especially larger entities, embraced the work from home idea prior to the pandemic. Many allowed remote work, but only when the request was mission-related. As a result, when the pandemic hit, many had solutions in place with low scalability. Those who had previously modernized and had scalable technology in place were able to meet the demands of remote work more quickly. We also saw Federal IT leaders grapple with effectively providing the tools necessary for remote work to their employees. In many cases, employees did not have the collaborative tools – such as cameras, microphones, headsets, etc. – and agencies had to pivot quickly to get access to these tools.
Another area where leaders needed all hands on deck was security. Most agencies needed adjustments to internal security procedures and policies. Many existing policies were put in place with the assumption that the majority of employees would be located within a physical building. When reality set in and agencies were suddenly supporting 70,000 remote employees (overnight in some cases) IT leaders needed to think fast and reevaluate these policies to keep data secure now that it was flowing across traditional data centers, multiple cloud environments, and to employees connecting remotely. Employees needed secure file access, conferencing, and collaboration tools. Leaders also had to reconsider information categorization, now that the user location has shifted. Agencies have had to take a hard look at the data involved in meeting mission requirements, and ensure they take a judicious approach to how it is classified.
There's also a cultural aspect to consider when supporting a remote workforce. The notion that government employees can be productive outside of the office is new to many. Obviously, the approach to enabling large-scale telework varied from agency to agency. Now that we've shifted focus from enablement to sustainment, the goal for many is to continue training employees to maintain productivity at home, and look at capabilities needed to enhance communication and connection in a remote world.
MeriTalk: What should agencies be thinking about as they continue to evolve the remote work environment?
Steege: The key word here is "evolve" – because Federal work environments do need to continue evolving to support remote workers. The network perimeter has dissolved – we have data at the edge, in the cloud, and on external devices. But, the only thing that has changed about government work is where we're doing it. IT leaders need to build flexible, end-to-end solutions, so employees can seamlessly adapt to a world that's constantly changing. Agencies need both policies and tools for edge environments to accommodate the evolution of remote work environments. Work may never return to pre-pandemic norms. We should also be thinking about how to improve the way we work and enable our workforce to meet mission goals efficiently, without trying to re-tie them to a stationary desk.
As we continue to evolve the remote work environment, supporting the workforce means continuing to improve the employee experience with solutions that deploy, secure, manage, and support devices from the cloud. Dell Technologies' Unified Workspace is a portfolio of solutions that are focused on simplifying the PC lifecycle environment to give employees seamless, hassle-free experiences. 
MeriTalk: What are some of the most important lessons learned as you've worked with agencies over the past six months?
Steege: We've learned a lot about the need for solutions in areas such as secure access service edge, zero trust networking, remote privileged access, data protection, and software-defined wide area networks. Working with our government customers over the past six months, we've been able to help agencies gain visibility into their cloud environments and evaluate their systems and processes from an overall architecture and security standpoint.
We've also learned that data governance strategies – understanding where your data is, accounting for that data, and establishing a protection framework around that information – is important and enables you to eliminate data silos in the new remote world. Agencies need to ensure the right data is available to the right people, when they need it, and secure their data with cyber confidence.
MeriTalk: Now we have a crystal ball question for you – what does the future of Federal telework look like?
Steege: I'll start with this quote, which is often attributed to Charles Darwin – "It is not the strongest of the species that survives, nor the most intelligent that survives. It is the one that is most adaptable to change."
The future is here now. If there is a silver lining to the current situation, it's that the government has been forced to re-assess its "business as usual mind-frame." I've worked in the Federal government myself, and a lot of times, folks have the mindset of "if it's not broken, don't fix it." In many cases, this mindset has crippled organizations. In March, some agencies were challenged because they didn't have the bandwidth to support the amount of connectivity needed; they weren't able to secure the edge; or didn't have visibility into where their data was. They modernized, in many cases, faster than previously thought possible.
Moving forward, government needs adaptable and flexible solutions that can evolve with the progression of emerging technology and innovate alongside the workforce.
Read More About