The Office of the Director of National Intelligence, alongside the Justice Department, Federal Bureau of Investigation, and Department of Homeland Security, released a joint statement today that expresses their concern over election interference and calls identification and prevention of interference a "top priority for the Federal government."
"We are concerned about ongoing campaigns by Russia, China and other foreign actors, including Iran, to undermine confidence in democratic institutions and influence public sentiment and government policies," the agencies said in the statement. "These activities also may seek to influence voter perceptions and decision making in the 2018 and 2020 U.S. elections."
To date, ODNI, DoJ, FBI and DHS said that there is no evidence that any voting interference has occurred. The agencies clarified that they "do not have any evidence of a compromise or disruption of infrastructure that would enable adversaries to prevent voting, change vote counts or disrupt our ability to tally votes in the midterm elections."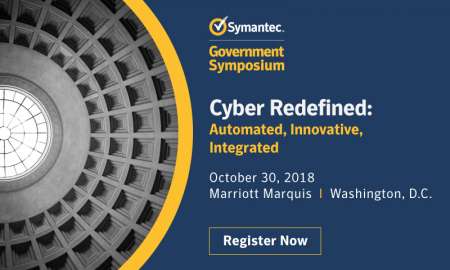 The agencies did however relay that state and local authorities have reported unauthorized attempts to access their networks, "which often include online voter registration databases," but that "thus far, state and local officials have been able to prevent access or quickly mitigate these attempts."
The agencies credited increased information sharing between Feds and state and local authorities as a strong contributor to increased awareness around potential threats.
ODNI, FBI, DHS and other IC components "continue to work closely together in order to develop the most up-to-date picture of the threat," according to the release.
"We will continue to work with state and local election officials to increase the security and resilience of their systems and remain committed to supporting their actions to counter any threat to or attack on the 2018 midterm elections and beyond," the agencies said.
While the agencies say that election infrastructure remains protected, they provided a strong caution on the effect of foreign influence campaigns perpetrated through social media. While these attacks do not affect voting infrastructure, they aim to influence public sentiment around a host of divisive issues, often through the spread of misinformation and by impersonating U.S. persons or entities. The agencies stressed the importance of "following sound cyber security guidelines and being responsible consumers of information."
Shortly after the release of the joint statement, DoJ filed charges in the first criminal case of a foreign national accused of interfering with the 2018 midterm elections. Elena Khusyaynova was charged with conspiracy to defraud the United States by managing finances for a foreign influence campaign that created thousands of social media and email accounts aimed at spreading divisive political content.
Prosecutors say Khusyaynova has ties to a Russian umbrella effort called Project Lakhta, which is funded by a Russian oligarch named in Special Counsel Robert Mueller's investigation into Russian meddling. The case against Khusyaynova is not being brought by Mueller's team.
Read More About