John Sherman, Principal Deputy CIO at the Department of Defense (DoD), said Oct. 28 that the Pentagon is making progress with IT modernization activities for the parts of the agency known as "the Fourth Estate" – offices that are not military services or intelligence community agencies.
Sherman joined DoD earlier this year after serving as CIO of the Intelligence Community since 2017. Speaking at a virtual event organized by C4ISRNET, Sherman said he was tasked by DoD CIO Dana Deasy with, among other duties, "concentrating on the Fourth Estate" to make sure that as DoD implements digital modernization, "we are focusing on them as well."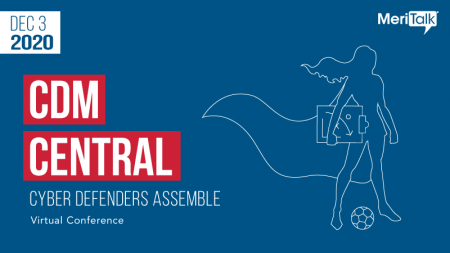 He said Fourth Estate IT modernization activities include moving operations to cloud services, getting them off of legacy architecture and applications, and using the Defense Information Systems Agency (DISA) as a service provider.
"Our role is to help them be as modern, secure, and efficient as we can," Sherman said.
Asked about the effect of IT modernization on Fourth Estate offices, Sherman said DoD has been "looking for efficiencies across the Fourth Estate," but continued, "it's not just about efficiencies." As those offices get away from legacy architecture and adopt more cloud services, the IT operation is "more secure, more modern, and that helps us with cybersecurity," he said.
Getting those offices onto more modern systems, Sherman said, "which are also more cyber secure," means "they are not relying on some 20-year system off in a corner somewhere."
Asked to comment about renewed accountability at DoD for cybersecurity, Sherman said that accountability for security "really does start at the top."
"Cybersecurity is everybody's responsibility," and not only for IT professionals but also for operational commanders, he said. "This is a sea change for how we are thinking about this," he said, adding that in prior times responsibility for cybersecurity was left more to the IT shop. "It has been a culture shift, and I think it is the right thing at the right time," Sherman said.
Read More About