The journey to meet the requirements of the Data Center Optimization Initiative (DCOI) has been long, difficult, and full of roadblocks–and, from the back seat, we can hear anxious voices asking when the trip will be over. With the extension earlier this year of the 2018 DCOI deadline to 2020, agencies are clearly still looking for the right routes to take.
Who Has the GPS Anyway?
As vendors work with agencies to offer new technologies and help achieve DCOI targets, they have found that agencies have a bevy of unanswered questions.
"The biggest roadblock I see with data center optimization is the confusion in the market," said Jeff Chabot, segment strategy director of the Schneider Electric Federal Sales Team. "There are many metrics that DCOI calls out, but these metrics don't all talk to each other. For example, the more you increase virtualization, the worse your power usage effectiveness (PUE) becomes."
And it's not just a question of which new solutions to deploy. "It's hard to change engines on an airplane in-flight," said Chris Ginder, regional director for Civilian Agencies at NetApp. "As always, the biggest roadblocks are people. It is easier to upgrade to the latest technology or to repurpose equipment than it is to train people and change processes."
Agencies are also struggling to optimize their processes, according to Andy Flick, portfolio manager, cloud services at ViON. "Governance is another area that is working overtime to catch up to advancements in as-a-service business models like cloud. If your organization is proficient at governance with your own data center, don't expect that to change just by moving workloads to the cloud."
Agencies get locked into an "either/or mentality" on cloud transitions and modernization, Flick added, and this sentiment is echoed by Cameron Chehreh, chief technology officer and senior vice president of pre-sales engineering for Dell EMC Federal. "Budget and cultural challenges are invariably top difficulties agencies encounter when pursuing data center optimization," Chehreh said.
Shifting Into High Gear
These bumpy roads don't have to be the end of the journey. Agencies can take several steps to modernize their data centers effectively and efficiently.
Chehreh highlighted technologies like hyperconverged infrastructure (HCI) and hybrid cloud as key technologies that will help agencies optimize. "An open, flexible cloud strategy is essential to not only making it easier to manage legacy technology, but also supporting advances that are inevitable moving forward." Chehreh also noted that HCI is "easy to implement" for agencies in transition.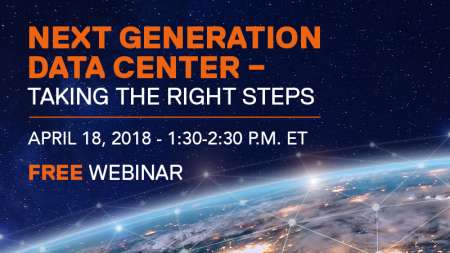 Optimization plans should include data center infrastructure management (DCIM) solutions, which help IT monitor the performance of agency data centers, according to Chabot. Agencies can use DCIM tools to measure the indicators that DCOI tracks and "set a plan to consolidate into the best data centers in their inventory." When agencies are ready to consolidate, Chabot suggests that they look to modular data centers to add needed capacity, as "they give flexibilities to the end user that traditional data centers don't offer."
Meeting DCOI requirements will also require adjustments in mindset and planning. For Flick, organizations must break out of the OPEX vs. CAPEX mindset and look at the problem differently. "Start with outcomes, then consider alternatives that improve choice and flexibility, reduce cost, minimize risk, and enable the data center to be more responsive." In addition, Ginder highlighted "understanding what workloads can move to the cloud vs. what needs to remain on premises."
MGT to the Rescue?
When asked about the potential of the Modernizing Government Technology (MGT) Act, everyone interviewed gave some version of the response "yes, but…" Yes, MGT presents an opportunity to improve data centers, but agencies must be careful to take the right approach.
"MGT will be a great start. It can help partially fund DCOI and bring each agency closer to their goals," said Chabot. The funds from the Act's $250 million Technology Modernization Fund can help agencies take the needed steps to consolidate their data centers.
"MGT is more of an incentive, vs. punitive in nature, but (agencies) have to take the time to present their case well," Ginder added.
"Government funding for organizations to innovate their data centers using on-premises as-a-service solutions could free up scarce human capital, while saving money and streamlining ordering, implementation, and billing," noted Flick.
However, these experts caution against over-reliance on MGT. When asked if MGT could be the catalyst for achieving real success, Flick responded; "Yes, it COULD be," summarizing the mood around the bill.
"MGT isn't the only answer. Agencies must continue to shift their capital to their modernization efforts," said Chabot.
MGT may be a step in the right direction, but "the amount of funding available through MGT is relatively small compared to the $7 billion in technical debt the Federal government has accrued," said Chehreh.
Ginder also noted that agencies will have to continue to put the effort in, as an applicant "needs to show a high measurable impact to the agency and meet OMB guidance for MGT funds." In short, agencies can look to MGT as a potential guide, but must be careful when planning around it.
As agencies continue chugging toward the new deadline for DCOI, they can evaluate the different approaches and choose the path that best fits their needs. Despite the roadblocks and detours, there are opportunities, such as MGT, for agencies to make progress and run an optimized data center. After a long journey, the destination may finally be in sight.
Read More About