The Defense Advanced Research Projects Agency (DARPA) is seeking innovative research concepts into how repressive regimes suppress the free flow of information.
Through an Artificial Intelligence Exploration (AIE) Opportunity, DARPA is inviting submissions of research concepts "in thee technical domain of large-scale network measurement to detect information control." The total award value for the Phase 1 and the Phase 2 option will be $1 million.
DARPA said that it is becoming increasingly more common for countries to censor, block, or impede the free flow of information – whether through text, images, or applications and protocols that enable free communication.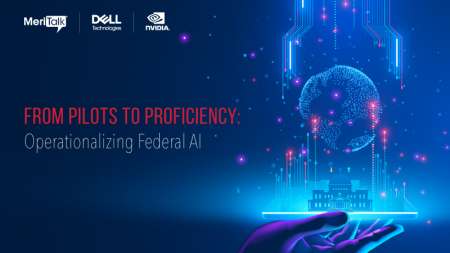 "There is a need for real-time, comprehensive tools that establish ground truth for how countries are conducting domestic information control," the AIE says. "This capability would enable the Department of Defense to strengthen existing United States Government efforts to help curtail repressive actions in cyberspace by either raising awareness (and establishing norms) or by the development of tailored capabilities to combat these repressive actions."
According to DAPRA, the effort will "develop algorithms and prototype open-source software" that will measure how authoritarian regimes repress information at scale via censorship, blocking, or throttling.
Proposals should discuss AI approaches to meet the goals of the AIE and address the following topics in their prototypes:
The aspects of the information environment they will address or which information control technical capabilities they seek to characterize;
Scope of and granularity of measurement;
Where and how they will collect information;
Methods for tracking changes to the information environment over time;
End-user/analyst presentation, to include output data formats that will enable easy dissemination and analysis; and
Reasoning for how current internet freedom end-users can directly utilize proposed technologies developed under Measuring the Information Control Environment.
Proposals are due June 30, with awards being made under the other transaction authority.
Read More About