Christopher Painter made the case for cyber diplomacy after stepping down as cyber coordinator for the State Department in July.
Painter wrote a blog post saying that cyber issues continue to grow, which increases the need for global discussions on cybersecurity.
Yet Politico reported that the State Department is considering getting rid of its cybersecurity department.
"While we have accomplished much, we are still at the beginning of this journey and there is a long road ahead," Painter said. "Indeed, I believe we are at an inflection point, where the work we do now and the choices we make will determine whether we can all continue to benefit from this amazing technology, or whether both growing policy and technical threats will undermine its incredible potential. Achieving the future we want will require continued high-level attention and a significant and sustained effort."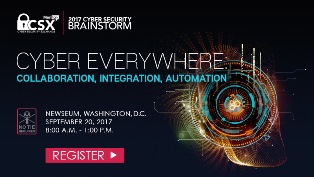 Many Federal agencies, including the State Department, the National Security Agency, the Department of Homeland Security, and the Department of Defense, all have their hands in the cyber sphere. While DHS and DoD collaborate on mitigating cyber threats, the State Department has focused its energy on communicating with other countries on norms of behavior in cyberspace.
"We made concrete progress, working with other countries and partners, to ensure we maintain an open, interoperable, reliable and secure cyberspace for the future, while responding to growing threats posed by nation-states, criminal groups, terrorists and others," Painter said.
The State Department negotiated an agreement with China that established that no state should use cyber means to steal the intellectual property and trade secrets of another to benefit its commercial sector. This agreement has been widely adopted by other countries, according to Painter.
The State Department worked with the Department of Justice to get more countries to adopt the Budapest cyber crime convention, which increased international cooperation among law enforcement professionals. The State Department also worked with DHS to create a capacity building initiative for countries to build strategies and abilities to protect themselves against cyberattacks.
"This is not some legacy Cold War issue but the quintessential 21st century issue of our national security—involving aspects of human rights, security and economic policy—requiring high-level leadership and a matrixed 21st century response that leverages all of our capabilities," Painter said. "I have devoted the last 26 years to these issues and I will stay passionate about them and stay involved. These issues are too important to our future for any of us to ignore."
Read More About