When it comes to modernization and innovation for Federal agencies, the U.S. Air Force (USAF) is emphasizing that software and cybersecurity are foundational to its digital modernization strategy.
Speaking during the FedInsider Digital Roadmaps to Technology Innovation virtual event today, Chief Software Officer Nicolas Chaillan mentioned that software is the foundation of a digital Air Force and that cybersecurity should be baked into the architecture and not added afterwards.
Chaillan said that software allows USAF to move "at the pace of all events" and that's called "DevSecOps" not "SecDevOps" because "cyber has to be baked in."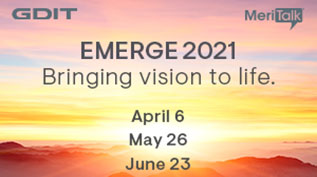 "We use zero trust as a foundation of everything around cyber," Chaillan explained. "So for example, we use zero trust to control access to all of the systems you were talking about communicating over the air, on the cloud, on premise – doesn't matter – the same identity management zero trust enforcement limiting your attack surface, your traffic between containers between systems."
He added, "and then of course, we use behavioral detection in terms of a country's monitoring approach to detect drift of behavior, and adjust the common known signatures … so we can be tracking in real time, the behavior of those systems and see if they're drifting, which often means a bad actor is trying to take some malicious action on that system."
For USAF, Chaillan says, securing environments and fitting software into the digital modernization strategy is all about the warfighter experience and getting things into their hands as quickly as possible.
"I think everything is about the warfighter experience and then getting things in the hands of the warfighter fast to get that feedback loop as fast as possible," Chaillan said, adding "we're not building things in a vacuum."
Read More About