The 117th Congress is finalizing its lineup of new leadership for House committees and subcommittees. Although some committee leadership remains the same, here are the names to pay attention to in the Federal IT world.
House Homeland Security Committee
The House Committee on Homeland Security will continue to be chaired by Rep. Bennie Thompson, D-Miss., who has already designated cybersecurity as a key priority for the committee in the 117th Congress.
Rep. Yvette Clarke, D-N.Y., will chair the Cybersecurity, Infrastructure Protection, & Innovation Subcommittee, which will focus on protecting Federal networks during this critical time.
"I am honored to serve as Chair of the Homeland Cybersecurity, Infrastructure Protection, and Innovation Subcommittee," Clarke said in a statement. "The salient issue of cybersecurity encompasses everything that pertains to protecting our Nation's sensitive data, intellectual property, data, and governmental and industry information systems from theft, tampering, and damage."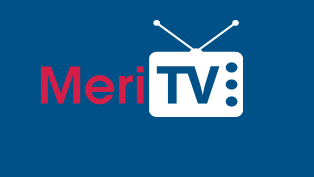 Rep. Elissa Slotkin, D-Mich., will chair the Intelligence and Counterterrorism Subcommittee, which is responsible for identifying and deterring threats to the United States. Slotkin is a former CIA analyst and served on the National Security Council (NSC) under President Bush, and as Acting Assistant Secretary of Defense for International Security Affairs under President Obama.
"I am glad Congresswoman Slotkin will be leading our committee's Intelligence and Counterterrorism Subcommittee this congress," Chairman Thompson said in a statement. "Her diverse work experience will be critical in our Committee's ongoing work to understand the many evolving threats to the homeland."
House Oversight and Reform Committee
As for the House Oversight and Reform Committee, Rep. Gerry Connolly, D-Va., will continue to serve as chairman of the Subcommittee on Government Operations, which handles Federal IT oversight duties.
Rep. Stephen Lynch, D-Mass., will continue to chair the Subcommittee on National Security.
While there are no new chairs for this committee, Chairwoman Carolyn Maloney, D-N.Y., said in a statement, "I am incredibly proud of what the Committee accomplished in the 116th Congress, and I look forward to the work we will accomplish this Congress. We will continue to conduct vigorous, rigorous oversight to protect the interests of the American people."
House Energy and Commerce
Rep. Frank Pallone, D-N.J., will continue to serve as chairman of the House Energy and Commerce Committee. However, the committee will see new leadership this Congress with Rep. Cathy McMorris Rodgers, R-Wash., becoming the ranking member.
"I'm honored to have earned the support of my colleagues to serve as the Republican Leader of the House Energy and Commerce Committee," McMorris Rodgers said in a December press release. "This committee is critical to addressing the issues that matter to people in Eastern Washington, like bridging the digital divide, bringing doctors to rural communities, keeping energy rates low, and protecting free speech online."
McMorris Rodgers is the first woman to hold a leadership role on the committee, which has a high profile on a variety of tech issues.
House Committee on the Judiciary
On Judiciary's Courts, Intellectual Property, and the Internet Subcommittee, Rep. Hank Johnson, D-Ga., will continue to serve as chair.
The committee has scheduled its organizational meeting for Feb. 4 at 2 p.m. in order to ratify Democratic and Republican subcommittee assignments, according to a Feb. 3 press release.
House Armed Services Committee
The House Committee on Armed Services announced two new subcommittees today. The first is the Subcommittee on Intelligence and Special Operations (ISO), which will be chaired by Ruben Gallego, D-Ariz.
"This new subcommittee structure will allow for an even greater focus on military intelligence; national intelligence; countering chemical, biological, and radiological weapons of mass destruction; counterterrorism; other sensitive military operations; and special operations forces," according to a Feb. 3 press release.
The second new subcommittee is the Subcommittee on Cyber, Innovative Technologies, and Information Systems (CITI), chaired by Rep. Jim Langevin, D-R.I.
"As technology continues to advance at an incredibly rapid rate – from artificial intelligence to biotechnology and everything in between – it is critical that the Armed Services Committee redoubles our efforts to bridge the gap between current capabilities and future requirements," a Feb. 3 press release said. "This new subcommittee […] will allow the full committee to build on the good work completed in the 116th Congress, while focusing more intently on these critical issues moving forward."
Langevin has been a strong advocate for protecting the United States' cyberspace and applauded President Biden's push for "important investments in cybersecurity in the wake of SolarWinds hack, which has placed a spotlight on the need to act now to protect Americans and our interests in cyberspace."
With the new subcommittee structure, the Subcommittee on Intelligence, Emerging Threats, and Capabilities is no longer.
There are a few high-profile committees, including Science, and Intelligence, that have yet to announce either the full committee leadership or subcommittee leadership.
Read More About