In order to get government agencies to embrace emerging technologies, the Federal government must perfect digital transformation, according to Greg Godbout, co-founder of 18F.
"One thing about the digital transformation efforts that are underway, and this will be important for emerging technology, if we get digital transformation right in government then we're going to be very good at trying new technologies, bringing them into the fold, and experimenting with them, and if they work, great. And if they don't then it doesn't work, but we'll get very good with that in government," Godbout said at CSRA's Emerging Technologies Day on May 10.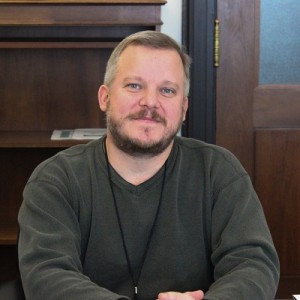 CSRA hosted eight companies that want to try their products in the Federal government sphere. The companies partner with CSRA, which has experience with how the Federal government conducts business.
"A lot of these are entrepreneurs. They're hardcore technologists. Maybe they don't quite as well understand Intel or DoD or health care. We bring that domain expertise that is so critical to making those connections and bringing value to our clients," said Yogesh Khanna, chief technology officer at CSRA. "Our reach across the Federal government is fantastic and when we bring those things together, magic happens."
Nineteen emerging technology companies have partnered with CSRA before and 14 or 15 are involved in major Federal contracts, according to Khanna. This year, CSRA looked at 120 companies and picked eight to showcase at this event: Be Informed, Capriza, CloudAware, Denodo, Druva, ID.me, IPsoft, and Nevatech.
"Most innovations fail. We want to defy the odds. That's why we take a structured approach," Khanna said. "We want to make sure that as many innovations and ideas that we're bringing into the market–that they gain traction in the market, that they gain traction in the portfolio that they've got so that they can create value."
Larry Prior, president and CEO of CSRA, said that the success of a company is about having the right team that can bring together different levels of expertise.
"Rule No. 1 for me is team first, everything else second," Prior said. "And if you can build a team and if you can find a great new idea, you can accelerate it, and not a day goes by when I don't feel the need for speed."
Dan Maloney, CEO of Perspica, a company that has partnered with CSRA before, said that CSRA helped the company succeed in government because CSRA was able to share information about how the Federal business process is different from Silicon Valley.
"First and foremost–they know Federal," Maloney said. "The ability to leverage CSRA's knowledge in the Federal arena–invaluable. It may take a bit longer on the Federal side but the relationship is worth it."
When Godbout began working at 18F, he was frustrated with the Federal government.
"I told my wife–this was spring of 2013–I told my wife I was never going to do anything related to the Federal government again. Not to scare you guys, but I was tired of working for clients who didn't demand excellence and the highest quality out of their work," Godbout said. "In fact, one of the quotes that sits with me is, one of our clients back in those days said to me, 'Greg, it's OK if the software's not good. We're government employees. We're used to it.' This is the wrong approach. We need world-class services in government."
Godbout became a Presidential Innovation Fellow in the summer of 2013. He began working at 18F and then worked with the Environmental Protection Agency to experience government IT issues on the enterprise level.
"There are tons of innovators inside the Federal government and they are just as frustrated on moving things forward  as everybody else and every idea we had, everything we ever published, was borrowed from work from someone on the inside," Godbout said. "We had clearance from above that we could just sort of innovate without people killing the innovation. But all the government partners came in and made it work. They're the ones who made it work."
Read More About