Rep. Jim Langevin, D-R.I., sent a letter to House Speaker Paul Ryan on Friday, calling for a Select Committee on Cybersecurity that would be able to cross the jurisdictional lines of more than 80 committees and subcommittees in order to "investigate pressing cybersecurity matters."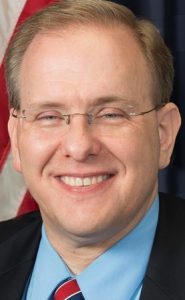 "I have been studying cybersecurity for nearly a decade, and while the awareness of this issue as a critical national and economic security challenge continues to grow, our nation remains grossly unprepared for the cyber threats of today and the new attack vectors of tomorrow," Langevin said.
The first initiative of the new committee would be to investigate the reported Russian hacks used to affect the outcome of the presidential election, according to Langevin's letter.
"Speaker Ryan said himself that 'any foreign intervention in our election is entirely unacceptable.' We must now back up those words with action, and I believe a Select Committee on Cybersecurity is the best way to streamline oversight and ensure a thorough, fair investigation into this disturbing attack on our democracy," said Langevin. "I hope that this incident can be a call to action for my colleagues in Congress, so that we can sufficiently address this attack in the short term, and also fortify our cyber defenses in the long term."
Republican leaders such as Sen. Mitch McConnell, R-Ky., have advocated for such investigations to take place in the Senate Intelligence and Senate Armed Services Committees; however, Democratic members of the House have also called for hearings to take place in the House Foreign Affairs Committee.
Read More About