Four Federal CIOs in the past week have indicated they will leave their positions, and experts are divided over whether that signals a deeper disruption within the IT community or is simply a culmination of normal timing and policies in a new administration.
"It seems to me that when you're looking at all the departures, they're happening for different reasons," said Alan Balutis, director of Cisco's Internet Business Solutions Group and founding member of the Federal CIO Council. "When you look at it one by one, and there's a host of different reasons, I wouldn't leap to the conclusion that it's a purge."
The most recent CIO departures have occurred for a variety of reasons. Office of Personnel Management CIO Dave DeVries and Department of Homeland Security CIO Richard Staropoli resigned from their positions entirely, and Department of Agriculture CIO Jonathan Alboum and Treasury CIO Sonny Bhagowalia were assigned to other roles.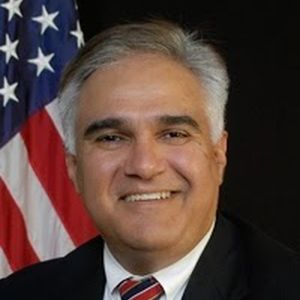 An industry source with knowledge of the situation who wished to remain anonymous said that it is unusual to take full-time members of senior leadership and reassign them without replacement.
"To me the ones that really stand out are the reassignments," said the source, adding that this change signals the administration wants to do something else–perhaps change certain positions to political appointees.  "Obviously, a new administration is going to come in and they're going to want their own people in place."
Jacob Wood, associate deputy director for communications at the Office of Management and Budget, said in a statement: "Recent changes across federal agencies are unrelated. It's very common for personnel changes to occur at the beginning of any Administration. This Administration is particularly focused on IT modernization within agencies and we here at OMB fully support that vision."
Balutis said that the movement of career positions and adoption of political appointees were well within the legal rights of the new Trump administration, and that the Obama administration undertook similar changes at the beginning of the president's term.
In addition, transitions can be exhausting times for senior leadership, according to Balutis, and some may have taken the opportunity to retire or move into the private sector.
Balutis also noted that the timing of CIO movement could likely be related to a Handbook on Presidential Transition for Federal Career Executives rule about Senior Executive Service (SES) employees and when they can be reassigned after an administration change: "During transition, however, a career SES may not be reassigned involuntarily within 120 days of the appointment of a new agency head or of a new noncareer appointee (and the SES employee's immediate supervisor) who has authority to rate the career SES employee's performance. This 120-day moratorium, as alluded to above, promotes a 'get acquainted' opportunity and prevents the reassignment of a career senior executive at the beginning of each new administration, without adequate knowledge of the abilities of the employee involved."
If counting from Inauguration Day, that 120-day waiting period ended May 20, although that timeline would be pushed back for any agency with a secretary confirmed after Jan. 20.
"The law says that after a transition, you can't reassign senior executives for a certain period of time," Balutis said. "We've reached the end of that cooling-off period."
Rich Beutel, principal of Cyrrus Analytics and original author and legislative manager for the Federal IT Acquisition Reform Act,  said that the 120-day waiting period has a "much more relevant role to play here" than a more nefarious staffing purge.
Regardless of the reason, Beutel said, the news of CIOs leaving is unwelcome, as it hampers the IT modernization and organization opportunities available to those agencies.
"It's unfortunate to see such a hemorrhage of such talented folks go out," said Beutel. "These are central positions that directly impact IT modernization."
"The absence of permanent executive leadership in these jobs is going to impact the president's IT agenda," said Mike Hettinger, managing principal of Hettinger Strategy Group, explaining that it could get in the way of initiatives such as those in the Office of American Innovation.
Hettinger explained that though deputy CIOs, who typically take charge in the absence of a CIO, are typically very technically adept, the CIO is the role that brings the administration's IT vision into the agency.
"You lose some of that voice within the agency," said Hettinger.
Agencies are also losing some of their cybersecurity leadership: Environmental Protection Agency CISO Sean Kelley, White House CISO Cory Louie, NASA CISO Jeanette Hanna-Ruiz, and Customs and Border Patrol CISO Shaun Khalfan have all left their positions in 2017.
Balutis said that, at the moment, it's too early to extrapolate any meaning from this CIO exodus, though that may change in the future.
"At this point in time, I'm not there yet," said Balutis. "If I see like five or six more go in the next couple of weeks, I may change my mind."
Recent CIO departure announcements:
April: Robert Ferrell – Army (retired)
June 5: David Bray – Federal Communications Commission (to become National Geospatial-Intelligence Agency chief ventures officer)
June 12: Mark Schwartz – U.S. Citizen and Immigration Services (to serve on the board of directors for DigitalTown)
July 24: Sonny Bhagowalia – Treasury (reassigned to Bureau of the Fiscal Service)
Aug. 3: Richard Staropoli – Department of Homeland Security (resigned)
Aug. 8: Rob Foster – Navy (to become Deputy CIO at the National Credit Union Administration)
Aug. 9: Dave DeVries – Office of Personnel Management (resigned – family considerations)
Aug. 9: Jonathan Alboum – U.S. Department of Agriculture (reassigned to deputy senior procurement executive)
MeriTalk reached out to the listed CIOs and the White House Office of American Innovation for comment, but did not receive responses at the time of publication.
Editor's Note: This story has been updated to include reaction from OMB.
Read More About