The U.S. Army Materials Command is forgoing a competitive bidding process for cyber training services while it waits for a bid protest between two contractors to be resolved.
The Army Cyber Center of Excellence (CCoE) requires personnel to provide program management, administrative support, and instructors for training at sites in the contiguous United States (CONUS) and outside the contiguous United States (OCONUS) sites and must continue without interruption as "a lapse in services would have impacted and/or delayed operational requirements at the tactical level" at an increased government cost and impact the warfighter.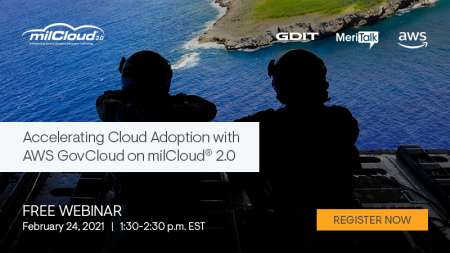 A $5.6 million bridge task order was awarded to Beshenich Muir & Associates, LLC (BMA) on Jan. 11 to provide support at regional Army training sites. The contract comes with a three-month base period that accounts for the protest by Obxtek, Inc. of an initial task order for BMA on Nov. 23. Further, a three-month optional period was included with the task order in case of a supplemental protest. The protest was due in part to a request for proposal issued to BMA from Army and a decision on that protest will be due March 29 from the Government Accountability Office.
"In addition to individual training and certification, this effort provides training, certifying, and supporting Major Army Commands (MACOM) for DoD Signal and Cyberspace operations," the notice of justification reads. "Constantly emerging Cyber requirements for data communication training include network interface, virtualization, threat detection and network management."
"The growth of the Cyber threat to the Armed Forces mandates that the cybersecurity and tactical network management efforts for Program Executive Offices and MACOMs continue without interruption," it continues. A competitive process for awarding the task was considered, but the time to complete it would have been great of a cost, Army says.
Read More About