The White House said President Biden plans to nominate Christy Abizaid to become director of the National Counterterrorism Center (NCTC) housed within the Office of the Director of National Intelligence (ODNI).
Her nomination requires confirmation by the Senate, and if secured, she would be the first woman to direct the NCTC.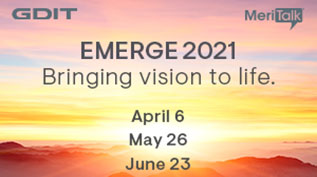 Abizaid spent nine years working as a senior analyst within the Department of Defense (DoD) before joining the National Security Council as a director for counterterrorism from 2011 to 2013, and later as the Senior Policy Advisor to the Assistant to the President for Homeland Security and Counterterrorism. From 2014 to 2016, she was Deputy Assistant Secretary of Defense – Afghanistan, Pakistan, Central Asia.
Most recently, Abizaid has been in the private sector with Dell Technologies since 2017, serving as the chief of staff for Global Operations, followed by a stint as vice president of Global Operations.
"Christy brings a command of counterterrorism issues, leadership acumen, and enterprising approach that will enable her to effectively steer NCTC and lead the CT mission into the future," said DNI Avril Haines in a statement. "Christy is an outstanding selection for this critical position, and I look forward to working with her to protect our nation."
Read More About