In a previously announced move, the Pentagon elevated the U.S. Cyber Command to a full unified command. This reflects the universal role cyber operations–and potential cyber threats–have come to play across the range of military activities, and how relatively quickly virtual technologies have changed the game.
"For more than 1,000 years, militaries have vied for dominance on land and sea," Deputy Defense Secretary Patrick M. Shanahan said during a ceremony on May 4 at Fort Meade, Md. "For the last 100 years, we have dominated in the air. Today we are at the dawn of a new era…the next 10 years will look significantly different from the last ten."
The change is part of a steady progression since the dawn of the World Wide Web, during which Internet-based communications have become a part of everything the Department of Defense does, from wired and wireless communications, to surveillance and satellite operations, to weapons control. At the same time, the variety and severity of cyber threats also has increased, coming from established nation-states such as China and Russia as well as terrorist groups and others. And the pace of change has only accelerated.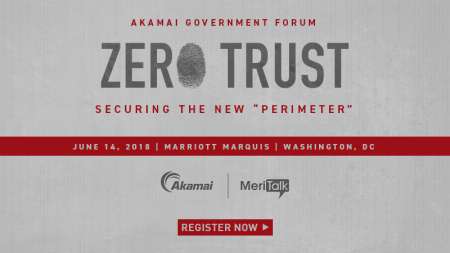 The Pentagon created Cybercom in 2010, and the next year officially declared cyberspace a domain of warfare, joining land, sea, air, and space. The North Atlantic Treaty Organization (NATO) followed suit in 2016. In light of how warfare is becoming increasingly digital, DoD also has considered making the electromagnetic spectrum a warfare domain as well.
The impact of cyberspace is evident when considering Cybercom's territory, which basically is everywhere. The other nine combatant commands are mostly geographical, including the Central Command (Middle East), Northern (North America), European, Pacific, Southern (South America), and African commands. The three others cross regional lines: the Special Operations Command, the Transportation Command, and the Strategic Command. The latter oversees nuclear capabilities, missile defense, space operations, and a range of other activities including electronic warfare, global surveillance and reconnaissance, intelligence, and its own cyber operations.
Cybercom has had a varied mission since its inception, mostly covering protection of DoD networks and operations, but also extending to a role in protecting U.S. infrastructure as an important element in national security. Recent Russian attacks on the power grid and other infrastructure sectors reinforced calls for DoD to work more closely with the Department of Homeland Security (DHS) on infrastructure protection, as part of an overall plan that involves the private sector as well. Last month at the Cipher Brief Threat Conference in Sea Island, Ga., NSA General Counsel Glenn Gerstell detailed the possibilities for a "global cyber pandemic" and said a successful defense would involve not just the oft-discussed "whole of government" approach, but a "whole of users" strategy. This would "include, on one level or another, other nations, private sector network owners, and even everyday users of cyber technologies."
By the nature of its mission, Cybercom will support all of the other combatant commands against a diverse range of adversaries.
Army Gen. Paul M. Nakasone, who will soon get a fourth star, took charge of the new combatant command with its official launch, replacing the retiring Navy Adm. Mike Rogers, who had held the Cybercom job for four years. Like Rogers, Nakasone also will lead the National Security Agency and the Central Security Service. The full complement of Cybercom's Cyber Mission Force, comprising of 133 teams and 6,200 personnel, is expected to be filled out by Sept. 30.
Read More About