When asked about the future of artificial intelligence (AI), automation, and the workforce, Treasury Secretary Steven Mnuchin said it's "not even on my radar screen" and that we are "so far away" from workforce disruption due to AI.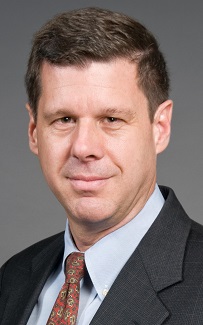 However, for Sam Gordy, general manager of IBM Federal, that workforce disruption is already happening. Instead of costing workers their jobs, Gordy says AI frees workers to take on higher level, better paying jobs and shift low-level work to machines.
Marc Mancher, principal, Deloitte Consulting and leader of its Federal robotics and cognitive businesses, also believes that AI has the capacity to improve efficiency for the Federal government.
In separate interviews with MeriTalk, both Gordy and Mancher opened up about their respective company's plans for AI in the Federal government, with IBM focusing on cognitive intelligence and Deloitte on robotics processing, as well as obstacles in the way of government adoption.
Improving Efficiency With AI
For much of the marketplace, AI stands for artificial intelligence; but for IBM, it means augmented intelligence.
"When you look at where IBM is going in terms of machine learning, it's very much from an augmented perspective," Gordy explained. "The goal of machine learning and AI, from our perspective, is to help the human work better and more efficiently. IBM is looking to fundamentally transform the Federal government into a cognitive enterprise."
On the other hand, Deloitte is focused on robotics processing to improve efficiency.
"Robotics processing is essentially rules-based artificial intelligence," Mancher said. "AI has three buckets; rules-based, cognitive-based, and the more traditional machine learning. The robotics processing software replicates the work that we as humans do. We tend to call it digital labor."
He also highlighted how robotics processing can improve efficiency across Federal agencies.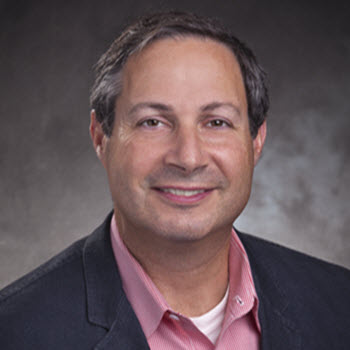 "With robotics processing, we can implement new automated tasks in weeks, rather than years," Mancher explained. "The results we have seen have been 50 to 80 percent greater efficiency in Federal agencies. This has enabled improved service levels and shifting work from task-based to judgment-based."
Working with General Dynamics IT, IBM is partnering with the Census Bureau for the 2020 Census. Though it might be a few years away, the Census Bureau has kicked preparations into high gear and is using IBM's Watson to ensure a smoother and more affordable citizen experience.
"For the 2020 Census, Watson will serve as the first line of defense in the Census Bureau's call center," Gordy said. "Historically the Bureau would have brought in temp workers with limited training to man the call center and answer citizens' questions. Instead, citizens will interact with Watson. We expect that Watson will be more efficient, more accurate, and more affordable. Watson doesn't get tired, doesn't make mistakes, and doesn't need to take breaks."
The Future of AI
Cognitive intelligence and advanced analytics are the key components Federal government decision makers should be zeroed in on, according to Gordy. IBM believes the ability to manipulate and understand data in real-time will be the true game changer for the Federal government.
"Cognitive intelligence and advance analytics have the ability to mine unstructured data," said Gordy. "Eighty percent of the data that exists out there is unstructured. The analytics that the Federal government is performing today are largely based on structured data. Data in this day and age is essentially the iron and ore of the Industrial Age. All of a sudden, thanks to AI, we have 80 percent more raw materials to go after."
Because of the complexity and long lead time associated with cognitive-based AI solutions, Mancher believes the focus will be on robotics processing.
"We're seeing robotics being embraced because it's quick to market and it's easier to see and achieve results," Mancher said. "Both are taking hold, but it's about speed to market."
Moving the Ball Forward
The Federal government isn't known to move in leaps and bounds, rather in inches and steps. It's no different with technology.
Mancher explained that one of the largest obstacles is just getting the technology approved for use in the government ecosystem; once that happens rapid scaling can occur. However, he does say fear of job automation exists and needs to be dealt with.
"Digital labor is scary because people don't understand it," Mancher said. "The education around how digital labor can be used is paramount."
Gordy believes that there needs to be a significant commitment from the Federal government to advance AI.
"I am very hopeful that Jared Kushner's Office of American Innovation will actually gain some teeth," Gordy said. "I think it will take that level of commitment from the president and administration to move things more quickly."
Without that commitment, Gordy believes the government will struggle to advance AI in a significant way.
"The normal government procurement process is woefully inefficient in this day and age–especially in respect to cyber," Gordy said. "Procurement in cyber needs to move in minutes and seconds, but it still moves in terms of years. I place great hope that the current administration is driving these initiatives. In terms of putting the technology into use, we don't need to do a proof of concept or a pilot. It's already fully operational; we just need to implement it."
Both Gordy and Mancher agree that the government needs to gather talent from all corners of the technology sector.
"What they need to do is cast a wide net for talent," said Mancher. "The government should look to Silicon Valley. They are extremely smart people with ideas the government wouldn't normally tap into. But if it only turns to Silicon Valley, the government will miss the forest for the trees."
Mancher stressed the importance of having a mechanism that "allows the technologies that are in the here-and-now to be surfaced, understood, and implemented." He's concerned that isn't happening.
Gordy recommended that the Trump administration reach out to large companies, such as IBM and Microsoft, rather than small startups–explaining that while the advanced technology is important so is the implementation process.
"My big tip to the administration is to make sure you are talking to the people who know how to do this at scale," he said. "Otherwise, you are just going to get a bunch of cute projects that don't really move the needle."
Read More About