Scientists at the Army Research Laboratory (ARL) are covering some new ground in artificial intelligence (AI) by connecting a machine with human intelligence via a neural connection. Not to worry: the research team isn't cooking up an AI system that will run the show inside a person's head. But it does have promise for both medical as well as deep machine learning systems uses, potentially in military and everyday applications.
The work by ARL and the DCS Corporation recently won the Neurally Augmented Image Labelling Strategies, or NAILS, challenge at an international machine learning research competition in Tokyo, according to ARL. The goal of NAILS was to incorporate brain activity into machine learning methods that can detect if an image a person was seeing was relevant to the task at hand, as part of an effort to improve the ability of humans and machines to manage information by working together.
"This work is part of a larger research program at ARL that focuses on understanding the principles that govern the application of neuroscience-based research to complex operational settings," said Dr. Vernon Lawhern, an ARL mathematical statistician and one of the leaders of the joint project. "Ultimately, we are interested in using neuroscience-based approaches to develop human-computer interaction technologies that can adapt to the state of the user."
The 13th NTCIR Conference focused on areas such as how brain-computer interface (BCI) technology can be used for information retrieval, with an eye toward encouraging development of BCI algorithms that are not confined to a particular subject or task, but that could be applied to complex, real-world, environments," ARL said.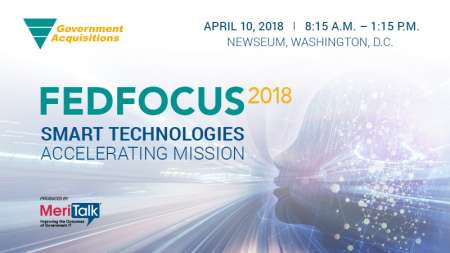 Researchers from ARL and DCS, which works with defense and national security agencies on advanced technologies, used an in-house tool called EEGNet, a "a deep convolutional network" for brain-computer interfaces using electroencephalogram (EEG) signals.
BCIs aren't new–the first EEG of a human brain was recorded in 1924. But incorporating a machine-learning neural network builds off of recent advances in AI and machine learning and, in this case, achieved tangible results. Using EEGNet, the ARL and DCS team delivered the highest performance, averaged across all subjects, of all teams taking part in NAILS, ARL said.
"EEGNet allows researchers to train models for different neural responses using examples of those responses collected under a wide variety of conditions and from multiple individuals," DCS' Stephen Gordon said. "In this way, EEGNet provides both a common framework for analyzing disparate data sets as well as a tool for extrapolating results from simplified to more complex domains."
A lot of BCI research has focused on medical applications, such as helping people who can only move their eyes to communicate. Recent advancements include writing, making a phone call, controlling a robotic arm, and greatly improving typing speeds for people with paralysis and conditions such as ALS. But ARL, which has led other research projects into this area, has touted the potential for improving human interaction with machines, which could manifest itself in improving the way soldiers communicate on the battlefield and control military systems, or the way people communicate with their everyday devices. The Defense Advanced Research Projects Agency also has launched a number of neurotechnology programs, such as the Neural Engineering System Design (NESD) program, in support of the BRAIN Initiative announced by the White House in 2013.
A group of scientists and engineers recently warned about the potential for "brain hacking," on the idea that an AI system could be hacked and subsequently attack a brain it's connected to in order to manipulate or control a person. The group recommends a set of ethical concerns that need to be incorporated into BCI research.
But that kind of ability, at least on a practical scale, is pretty far off, researchers say. For now, BCI research is being mostly used to further medical research and could eventually feed into the Department of Defense's plans for human-machine teaming, which the department has said is its primary goal for using AI. But it also can help further medical research.
Read More About